Doctors push flu shots for everyone
Hang on for a minute...we're trying to find some more stories you might like.
Starting in October,  doctors are pushing for people around the USA to get flu shots to prepare for the upcoming flu season. According to new sources such as WTCHR, there have already been two confirmed deaths related to the flu, both in Indiana. 
Since Australia and other southern hemisphere countries have their flu season during our summer, most doctors use this to predict what will happen in the USA. In 2017, 79,000 people died from the flu in Australia
Due to this, many companies are recommending that people get their flu shots before the season starts. A statement of Alex Novielli, manager of immunization in Pharmacy and Retail of Walgreens. "As does the CDC, we recommend everyone six months of age and older get their annual flu vaccine by the end of October," Novielli said. "It takes about two weeks to develop antibodies to fight the flu after getting your flu shot, so it's important to get it before the flu spreads in your community to best protect yourself and loved ones."
Doctors especially recommend children, pregnant women, the elderly(65 years and older), and people who have chronic health conditions to get a flu shot before the season starts. The flu season can last from October to, possibly, May, so it will be here for a while. Click here to get more information on the flu. 
About the Contributors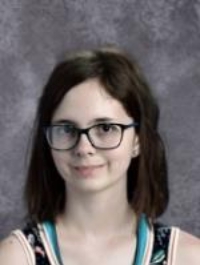 Nicole Nantz, Editor-in-Chief
Nicole Nantz is a writer and editor of the North Star News journalism team. The reason why Nicole started doing the class is so she can experiment with...