National Poetry Month: Punk poet John Cooper Clarke plays it loud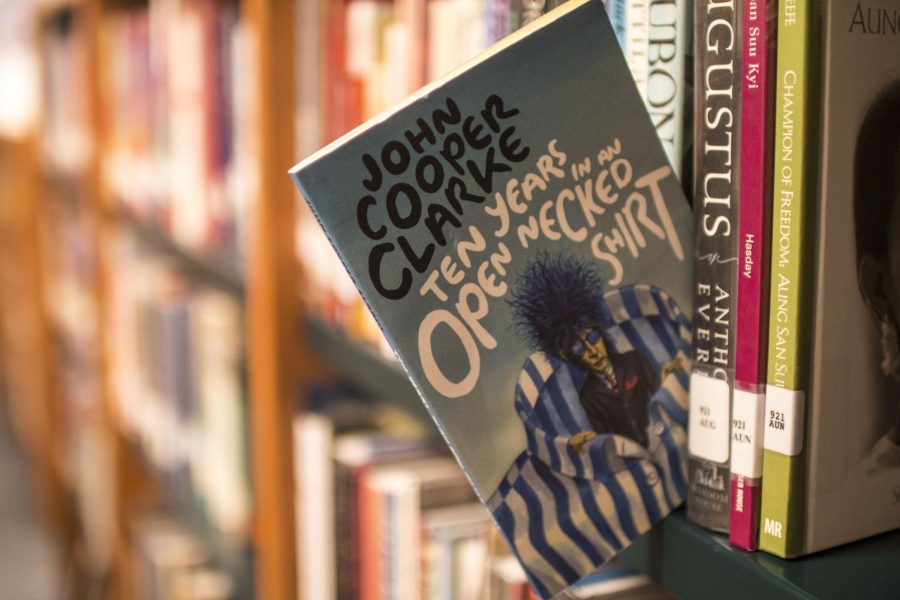 In honor of National Poetry Month, North Star News is highlighting noteworthy artists that have made an impact in the world of literature, entertainment, and spoken word. While styles and messages vary between artists, all have made an impression on our reporters.
Clad in a tight fitting suit, large sunglasses, and a mop of high and messy hair, John Cooper Clarke hit the music scene in the late 70s with so much to offer.
No one was really able to categorize him. He released albums, but he didn't really sing. He performed spoken word on stage, but sometimes was accompanied by a band. He looked like he had just rolled out of bed, but his words rang loud and clear. People soon figured out what he was: A Punk Poet.
Où Est La Maison De Fromage? was released in 1978 by Epic records. It was a compilation of live performances, and various demos. While I have never been a fan of live albums, this one cannot be overlooked. The audience's laughter muffle his words, and causes him to trip, but it adds so much character to his performance. It's as if Bob Dylan joined up with Cheech and Chong and The Clash to make an obscured stage show that radiated sarcasm and political distaste.
In that same year, he came out with his first studio album Disguise In Love when he moved to the CBS label. Safe for two tracks, each poem is accompanied by his band The Invisible Girls. With the song "I Don't Want to Be Nice" his personality spills from each word. Closing my eyes, I can picture him perfectly spitting out lines such as "I'm not your psychoanalyst/I'd rather talk to mice" and "A friend in need is a friend in debt/I don't want to be nice." For a second, it really feels like those bitter words are directed at the listener, but then I feel the laughter bubbling up inside. It's safe to add comedy to the ever expanding list of Clarke exceeds in.
Clarke continued the pattern and released another live album in the following year titled Walking Back to Happiness, followed by 1980's Snap, Crackle & Bop, his second studio album. The latter featured an altered version of "Evidently Chickentown," considered "clean" by American standards. The obvious highlight of the album, though, is a full version of Beasley Street, which reaches nearly seven minutes and plays out like a crude narrator keeping framed eyes on a crime riddled neighborhood.
"In the cheap seats where murder breeds/Somebody is out of breath/Sleep is a luxury they don't need/– a sneak preview of death/Belladonna is your flower/Manslaughter your meat/Spend a year in a couple of hours/On the edge of Beasley Street."
1982 brought Zip Style Method and a another mess of dark humor riddled tunes. "A Heart Disease Called Love" tells the story of attempted murder, while "The Day My Pad Went Mad" sounds like a twisted Dr.Seuss book. The album also contains "I Wanna Be Yours," which hit the charts after rock band Arctic Monkeys covered it in 2013.
Clarke hasn't made a solo album since then, but has worked with various artists on other projects and still tours around the world to perform his dark poetry. While he isn't someone you may read in english class, Clarke brought a foreign taste to both the world of music, and to spoken word.
All of his poems are available on his website, and the majority of his discography is available for streaming on Spotify and Apple Music.

Thanks to that embryonic Bruce Lee
I'm a shadow of the person that I used to be
I can't go back to Salford
The cops have got me marked
Enter the Dragon
Exit Johnny Clarke
"Kung-Fu International"
About the Writer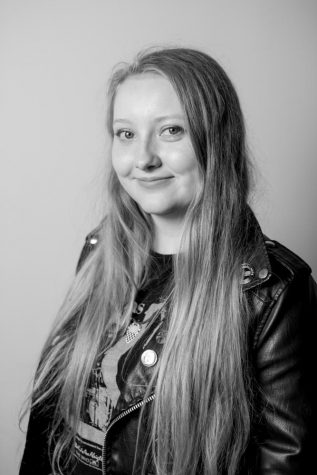 Katelin Aanerud, Editor in Chief
Kate is a senior and this is her fourth year on Northstar News. She is this year's Editor in Chief, and Feature Editor. She is involved in Viking Strings...