The Day of the Dead: Candy skulls, marigolds and a reunion of family and love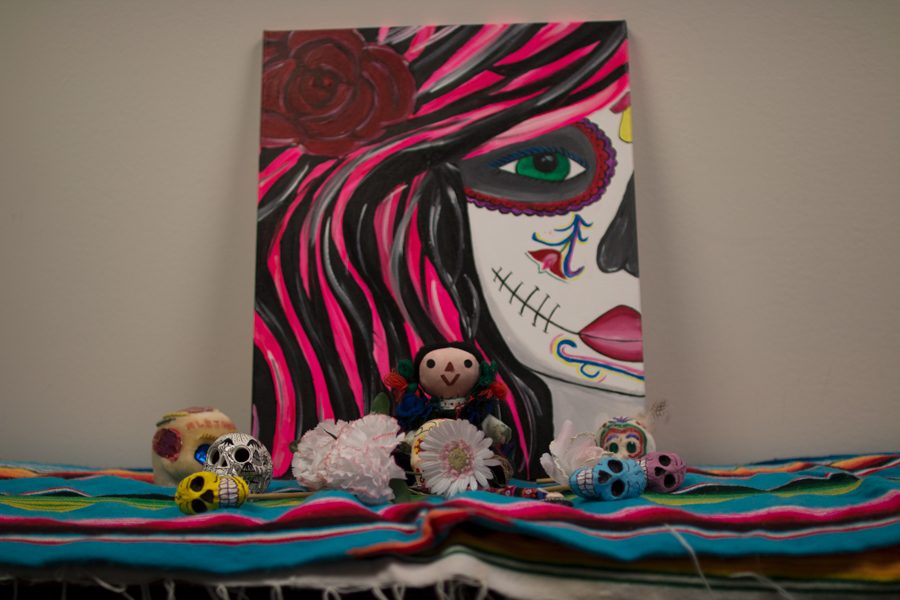 The day after Halloween, many people are so busy eating all the candy from trick or treating, they overlook another important holiday: The Day of the Dead.
Throughout October, you've watched the jack-o'-lanterns pop up all over the place like daisies in spring. You've watched your friends spend an amount of time and energy that's probably not very healthy on deciding and prepping their costumes. You may have wondered why we even make such a big deal about Halloween anyway. (By the way it's because Halloween is amazing.)
The Day of the Dead is the day right after Halloween, so the common misconception that it's another name for the Oct. 31 is wrong. Also known as Día de Muertos, the celebration originated in central and southern Mexico from the Aztecs. It is a celebration of a person's ancestors and loved ones who have passed away. Those who celebrate it believe that the souls of deceased children descend from heaven to reunite with their families at the stroke of midnight on Nov. 1. On Nov. 2, deceased adults come down to visit.
In a Chicago Tribune piece, Cesareo Moreno, chief curator at Chicago's National Museum of Mexican Art, said, "Day of the Dead is a very sacred day. It's a day in which we welcome back the memory and the souls of those people who are still … an important part of our family, even though they many not be physically present."
Families build festive altars in their homes in honor of their lost loved ones, decorating it with flowers, candles, pictures, food and a dish called pan de muerto (a slightly sweet bread made specifically for this day.) Altars include the four elements in their representation: earth, fire, water and air. Paper banners are hung to represent air, candles are lit, salt may be put out to represent earth, and water is put out to quench the thirst of lost ones after their long journey from heaven. Marigolds lure souls from heaven, so petals are spread out around the altar.
In the same Chicago Tribune piece, Eric Garcia, Arte Ambulante coordinator of the National Museum of Mexican Art, said, "The altar is a good example of the fusion of both religions and cultures," "These altars pay respect to both the indigenous and the Catholic beliefs of the afterlife and situates them logically."
The tradition is to have a celebration– guests come visit, and the door is always left open since it s believed anyone can bring the spirit of a loved one into your home, even a stranger. There are festivals, as it is a day of celebration. On November 2, people go to the cemetery and stay there all night.
Sugar skulls are created out of pure sugar that was packed into the shape of a skull. It is then decorated with festive colors. Children often have their name written on it with an edible frosting. Most of the time all the decorations on sugar skulls are edible. Children walk around homes and festivals licking at the skull.
Alejandra Arteaga, a Spanish teacher at Niles North, said, "It's actually a beautiful holiday because even though you don't see them, and you don't feel them physically, you feel them emotionally."
Dia de los Muertos is a culturally rich celebration that happens right around Halloween, but is actually very different from it. It is a reunion of family and love, fusing religion and culture.
Photo courtesy of Jeff Garcia