Last dance: Remembering Tom Petty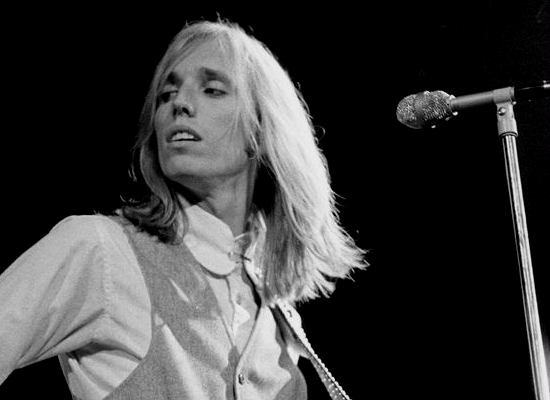 Hang on for a minute...we're trying to find some more stories you might like.
After struggling with a heart attack, beloved rock legend Thomas Earl Petty passed away on the night of Oct. 2 at the age of 66 in Los Angeles. Fans of his work have been pouring their hearts out in mourning since hearing about the tragic event, and many are taking this time to remember the music he made, and the people he brought together.
Famous for his band Tom Petty and The Heartbreakers, who released countless classics such as "Mary Jane's Last Dance," "Free Fallin'," and "I Won't Back Down," Petty was a different breed of the 1970s rebel. With the punk scene surfacing to mainstream acclaim with bands like The Clash and The Ramones, he was an odd mix of folk and rock with the addition of heavy guitar riffs, and chords.
"It's so crazy, because he wasn't my best friend, or a family member, but I still feel so torn up like I lost someone. We all lost someone really important, inspirational, and influential in the music world," Jessica Hansen, senior, said.
Petty started out in a band called The Epics, which later morphed into Mudcrutch in 1970. He was inspired by the greats before him, including Elvis Presley, and he would often credit seeing The Beatles on the Ed Sullivan Show as the moment where he decided he wanted to live the life of a rockstar. Petty was also taught guitar at a young age by Don Felder, who would later go on to play lead for The Eagles.
Petty also joined hands with many other rockstars in the late 80s supergroup The Traveling Wilburys. Alongside George Harrison, Jeff Lynne, Roy Orbison, and Bob Dylan, he brought another side of his music out.
"It's shocking, crushing news. I thought the world of Tom. He was a great performer, full of light, a friend, and I'll never forget him," Dylan, bandmate, said.
The artist has received a star along the Hollywood Walk of Fame, as well as the honor of being inducted into the Rock and Roll Hall of Fame in 2002. Over his lifetime he released 20 albums in the many bands he worked with, and in his own solo career.
"I remember just growing up with his music surrounding me, thanks to my dad. Into The Great Wide Open is just one of those albums where every song is amazing; he's one of those guys you can't really replace," Jacob Rosenberg, senior, said.
More recently Petty has used his fame and stage time to promote his feelings towards political topics. His song "American Girl" turned into an anthem for many people in the transgender community after Petty added actress Alexis Arquette to the list of powerful women in his slide show displayed during the live performance of the 1977 classic.
"When I'm listening to an artist that is no longer with us, it really hits me," Hansen added. "Whether it's on my phone, or on one of my records, or on a CD, their voice and their message is preserved. Tom Petty wasn't one to stay silent when he had views on a controversial topic, and all of his songs keep that message alive."
The Heartbreakers finished their last tour less than a week ago, hitting spots like Summerfest in Milwaukee and ending at The Hollywood Bowl in Los Angeles. It gave the younger generation a chance to see the legend jamming away with his long time band mates. Those shows spotlighted Petty's energy and enthusiasm as he rocked his way off the stage. Like his music, that energy won't be forgotten.
About the Writer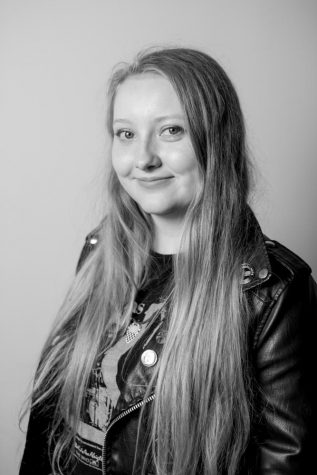 Katelin Aanerud, Editor in Chief
Kate is a senior and this is her fourth year on Northstar News. She is this year's Editor in Chief, and Feature Editor. She is involved in Viking Strings...