The ultimate upperclassmen opportunity: Off-campus lunch begins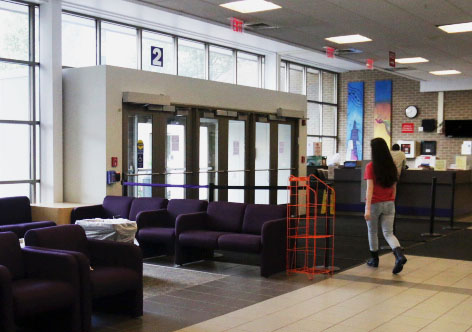 Hang on for a minute...we're trying to find some more stories you might like.
Are you an upperclassman? Are you sick of the cafeteria? Tired of the same old sandwich? Today is your lucky day, because off-campus sign-ups are officially under way!
Off-campus lunch is a privilege available for juniors and seniors in good standing. Students must go to the Dean's Office to acquire a form by Sept. 29, and they must get a parent's signature by Oct. 5. Off-campus lunch allows students to leave school grounds during lunch periods 3-7.
In order to get off-campus for lunch this year, not only do you have to be an upperclassman, you have to prove your worthiness. You must be passing all your classes, no matter how many you're taking. If you've gotten tardies to school or to class, you're not eligible for off-campus lunch. Don't ditch either, because unexcused absences will take you out of the running, and it'll be six weeks before you've earned your freedom again.
Some students think the restrictions are a little overboard. "If you're struggling in a class, you should still be allowed to go outside for lunch," John McCreary, senior, stated. But there are those who disagree. "They want to make sure the students going off campus are students that can be trusted," Yukta Parikh, senior, said. "It teaches students responsibility."
If you pass all the requirements, make sure to talk with your parents about this special opportunity and get all forms filled out by the due date.
Photo Credit: Katelin Aanerud