Niles Township Federation of Teacher and D219 Board of Education shake hands
Hang on for a minute...we're trying to find some more stories you might like.
Finishing touches were applied to the agreement between the Niles Township Federation of Teachers and Support Staff (NTFTSS) and the D219 Board of Education on the night of Aug 15, settling a handful of issues in one swoop.
Both sides are happy with many of the changes made as the school year kicks into full swing. Most of the provisions take effect immediately, including new three-year terms, salary increases, and constant benefits for staff.
"We are gratified to be starting the new year with an agreement that reflects true collaboration between the Union and the Board," Superintendent Steven Isoye said. "The new agreement provides a sense of financial stability at a time of increasing uncertainty about funding at a state level."
A new salary structure for both teachers and staff has taken effect, and has been designed to capture future savings. Other benefits include the Blue Cross Blue Shield insurance remaining connected to staff; all health insurance premium contributions will remain intact for the 2017-18 school year.
Next year, a high-deductible plan with a Health Savings Account (HSA) will be implemented for all employees. Retirement incentives have also been reduced.
"We're starting the new year settled, and that's really fabulous, I think, for everyone. The second thing is we have negotiated a new class size," Ann Goethals said.
As for students, they will see the impact of these changes in their class sizes. Regular classes have now been limited to 28 students, while honors and AP courses have increased to 27 students. All intervention courses remain with a capacity of 20 students.
About the Writer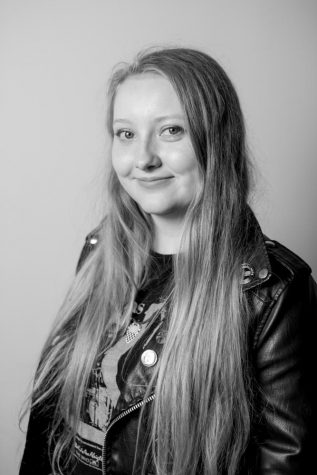 Katelin Aanerud, Editor in Chief
Kate is a senior and this is her fourth year on Northstar News. She is this year's Editor in Chief, and Feature Editor. She is involved in Viking Strings...