Sammy Schein's Swagfolio
Hang on for a minute...we're trying to find some more stories you might like.
Prior to writing for North Star, my writing tended to be strictly argumentative. That was what I was always taught in school. Make a claim, prove your point. Yet, writing for North Star and covering exciting events such as the student's walkout for equity or Joel Pollak's information session has expanded my writing prowess.
I learned to stay balanced and the importance behind such balance when presenting the news. Working on a mass distributed piece, such as our Senior Issue, has forced me to adopt a new perspective when writing and editing articles: I must understand the connotation of my language and how it could affect a mass audience.
As Opinion Editor, I learned the importance of creating clear communication channels with my reporters. By creating a collaborative working environment, reporters' anxiety eased as they understood one of their fellow North Star reporters would have their back come an issue (even a senior one!) Moreover, I began to adopt the understanding that there is a fine line between administrative assistance in sending the right message and prior restraint.
North Star has provided me with the tools to concentrate my political interests and find their outlet in my writing. This is evident throughout my Swagfolio. When I consider potential future careers, I like to entertain the idea of writing and researching for a Think Tank. Such mass distributed writing evidently will strike resemblance to my experience in North Star. The leadership and writing skills I adopted throughout my experience in North Star will no doubt play a crucial role in my ability to thrive and lead in my future work environment.
I am grateful I had the opportunity to learn and work with the entire North Star staff, and I am very proud of the work I produced for the organization this semester.
Artifact one: Niles North students stage walkout in the name of equity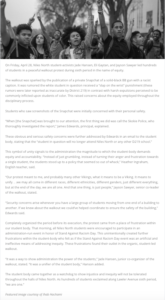 The artifact is my article describing Niles North student body's walk protest in the name of equity. It was published both in the Senior issue as News Story #2 and online.
One challenge I had to overcome while writing this article was separating truth from rumor. The protest was sparked by a rumored inequitable action by the administration. Ultimately, these rumors held aspects of falsehoods. I had to overcome this challenge through multiple meetings with Principal James Edwards to establish the facts of what exactly occurred on the administration's side.
Writing this story has helped me understand that working with the administration does not necessarily mean waiving your First Amendment rights and conforming to prior restraint. I learned the administration can have crucial information to share and all perspectives are worth capturing.
To the next CEO of North Star, have fun, smile, be charismatic and smooth, and most of all, get iced coffee for Senior Issue distribution. Invoke executive privilege if you have to. Iced tea is whack.
Artifact two: Opinion #1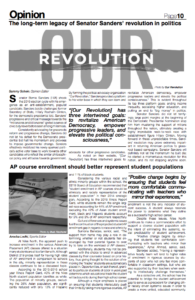 Artifact three: Departmental Awards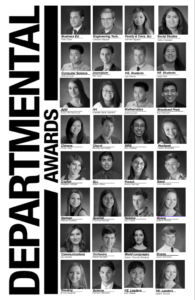 Artifact four: F.B.I. director James Comey fired under suspicious circumstances Page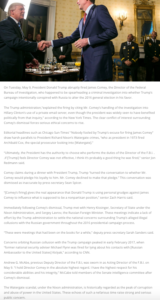 Artifact five: Judgement call: Niles North mock trial excels at first competition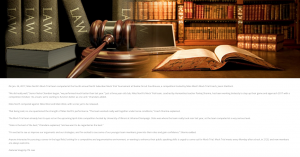 Artifact six: Just Sayin' Media Package: What extracurricular are you passionate about and why?
Click here to watch the media package via Google drive uploads!