Niles North's kind of holiday cheer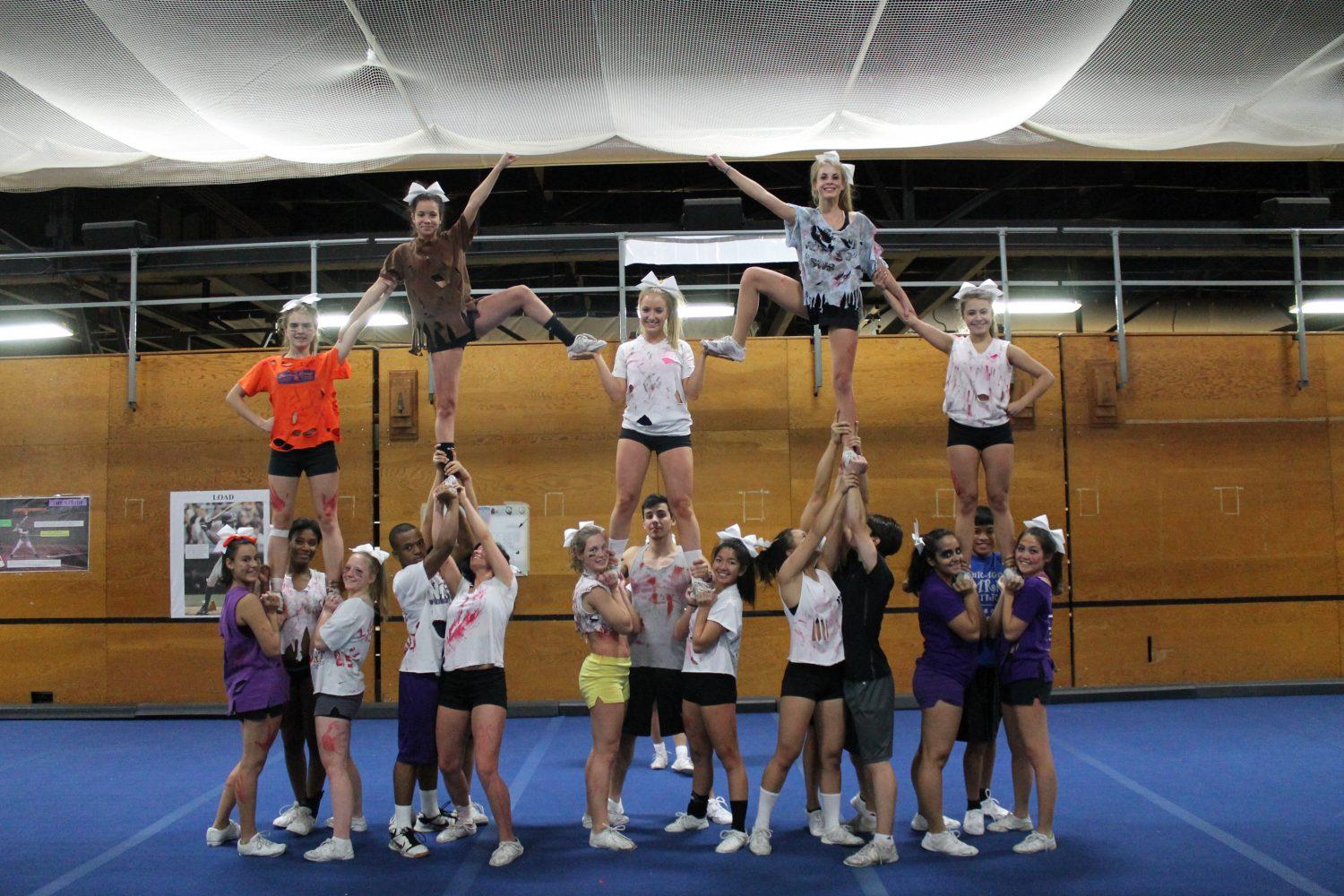 Is it possible to have as much school spirit as Dr. McTague? There's one group that comes to mind – the defending conference champions and only co-ed sports team here at North: the varsity cheerleading team.
For those that are unaware, cheerleading here at North is not a bunch of girls standing on the sidelines looking at their ponytails for split ends. It's an intense mix of cheer, gymnastics and weight lifting while wearing skirts and smiles on our faces.
For most freshman, the transition from middle school to high school is hard enough, but for the freshman on cheerleading, it's even tougher with practices starting in June and going until February ranging from 2-3 hours a day for 3-4 days a week, not including the games we go to to support the basketball and football teams, the outside exercising, or the extra tumbling classes the team takes.
Of the current 21 members, with only 7 returning to varsity due to 13 of it's members graduating this past May, half are underclassmen.
Freshman Lynelle Calanza said about her reaction to making the varsity team this past April, "I was surprised I made varsity as a freshman and in the beginning I couldn't believe it. But I am so happy to be a part of this program and I love it. Cheer is worth the practice and struggle we all go through."
For most teams, having such a young team would be difficult, but the talent and dedication of this one is unmatched, making it an asset instead of a problem. Junior Marcus Wilson, co-captain with senior Emily Henry, said, "We have a very young team this season, but you wouldn't be able to tell with how talented they are. This team has potential to do great things this season. We have made so much progress over the summer, thanks to the University of Kentucky squad and our amazing coaches."
Assistant varsity coach and Niles North alumni, Natalie Hoss, appreciates her passionate team. "This is my 9th season coaching and in all of the seasons I have coached, I truly believe that this is one of the hardest working teams I've coached," Hoss said. "Each person comes to practice ready to work and gives their all while they are at practice, no matter what is happening outside of cheer."
Come out and support the Vikings at these upcoming events:
Winter Pep Assembly (12/6), Rolling Meadows Competition (12/21), Conference @ West (1/9/14), Buffalo Grove Competition (1/12), Varsity Huntley Competition (1/26), and hopefully tune in at home for State @ Blooming (2/7-8).