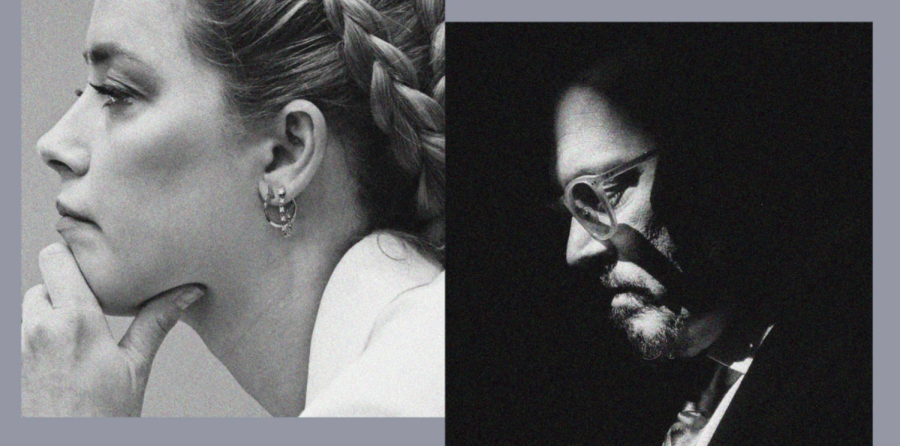 Photo credit to NBC
Back in 2019, Johnny Depp sued Amber Heard for defamation for $50 million, and now in 2022, after Heard countersued for $100 million in 2021, the trial is underway and currently still in session. 
Warning, that this article will mention abuse. 
Currently, Depp's time on the stand is done. Now, it is Heard's turn. Both parties have accused each other of domestic abuse with different evidence brought in of both parties being guilty. Including text messages between Depp and his friends, one with garing one with actor Paul Bettany, burning and other acts to Heard's rotting corpse. Most of the text's Depp attributes to his dark humor. She also accused Depp of physically abusing her while intoxicated, "It [was] so easy for him to throw me around," said Hear. "I remember being in the bathroom. I remember retching. I remember I couldn't control my bladder. I remember there was some blood on the floor."
One of the bigger topics of the trial is the severed finger that supposedly happened during an argument during 2015. "My hand is on the edge of the bar and she threw the large bottle and it made contact and shattered everywhere," said Depp's testimony. "I didn't feel the pain at first — what I felt was heat and something dripping down my hand. I looked down and realized that the tip of my finger had been severed."
There were many accusations thrown around between the two including accusations and suspicions of cheating, physical abuse, and other topics brought up. If you would like to read the highlights, click here. 
In order to understand this trial, it is important to understand what led up to this point in the lives of Johnny Depp and Amber Heard. 
Depp and Heard reportedly first met as costars on the movie The Rum Diary(2009), and 
started dating in 2012 in the same year when Depp ended his 14-year relationship with Vanessa Paradis, who he had two children with. 
In 2015, Depp and Heard got married at a private ceremony, but then a year later, 2016, Heard filed for divorce and a temporary restraining order against him. 
"During the entirety of our relationship, Johnny Depp has been verbally and physically abusive to me," said Heard in a sworn declaration in 2016. "He has a short fuse. He is often paranoid and his temper is exceptionally scary for me."
Everything hit a boiling point when an opinion piece by Heard was released by the
Washington post. The article was specifically about her experience involving abuse. "I became a public figure representing domestic abuse," wrote Heard. "And I felt the full force of our culture's wrath for women who speak out.
Though the article did not mention Depp by name, the common assumption by the public and media was that she was writing about him. 
You can read the whole article here. 
Because of the opinion piece and the media coverage over the subject, Depp lost many 
high profile roles including the role of Grindelwald from the Fantastic Beasts and Where To Find Them franchise and one of his most iconic roles, Jack Sparrow in the Pirates of the Caribbean franchise.
The tide turned in public opinion in 2020 when audio was released from tapes made back in 2015 "I'm sorry that I didn't, uh, uh, hit you across the face in a proper slap" said Heard on the tape. "But I was hitting you, it was not punching you. Babe, you're not punched." Heard admitted to hitting Depp on the tape. Click here for more information. 
While Amber Heard has so far haven't seen any big changes to her career, but this might
affect her in the future. There is currently a petition on Change.org to remove Amber Heard from her role of Mera in Aquaman 2 which currently has more than 3 million signatures. 
This case is constantly updating, and much more information is involved with this subject. Click here for live updates and evidence from each party.