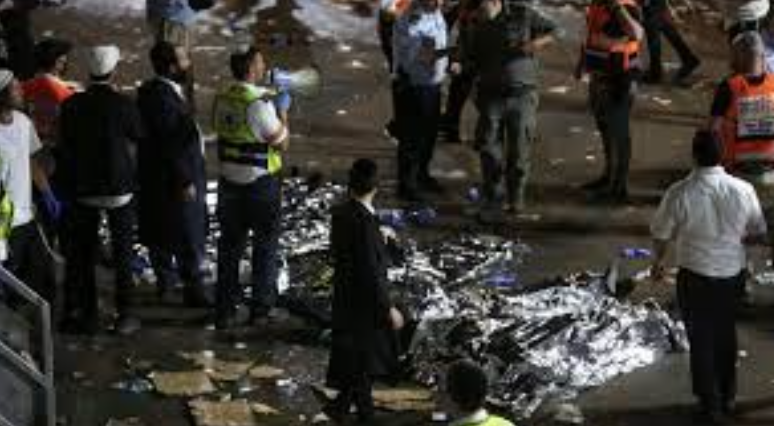 More than 44 people have been killed at a religious event in Northern Israel. 
Medical teams rushed and tried to save as many people as they could.This tragedy happened on April 30, 2021.
During the event, multiple people tried to get through a narrow passage and couldn't get through. In the picture it shows dead bodies wrapped in foil. There were more than ten thousand people at that event. This tragedy occurred during the celebrations of Lag BaOmer at Mount Meron. There were U.S citizens at the event who have been killed. Multiple people have been injured and forty five people have died. Paramedics are trying to identify the people who have died.
Israel's health officials recommend people not attend this festival due to covid regulations, but people still attended it. According to CNN news, more than 58% of Israel's population was vaccinated, but it could have caused another outbreak to happen. Blinken "conveyed his heartfelt condolences for the lives lost, and he extended his wishes for those injured to recover quickly," a State Department readout said. "The Secretary noted that the United States stands ready to assist Israel during this difficult time." If you want to find out more of what's happening, click on this link.