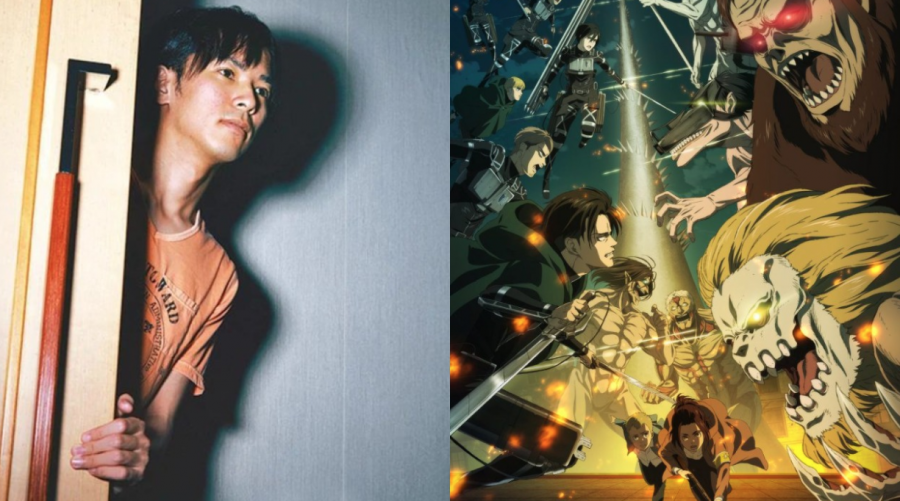 Hajime Isayama (諫山 創) is the creator of one of the best selling manga of all times, Attack on Titan. He was born and raised in Oyama, Japan.In Hita Rinko Senior High School he started to submit manga works to contests. After graduating he went to  Kyushu Designer Gakuen, a manga design program.He applied for the Magazine Grand Prix known as MGP,in 2006.and a short version of Attack on Titan (Shingeki no Kyojin) was given the "Fine Work" award.At age 20, he decided to move to Tokyo to pursue a career in writing manga.
Isayama offered his story to Weekly Shōnen Jump department at Shueisha, where he was told to make some changes to the story so it could be suitable for Weekly Shōnen Jump. Isayama declined the offer and decided to take his manga to the Weekly Shōnen Jump department at Kodansha. Hajime Isayama applied for the 80th Weekly Shōnen Magazine Freshman Manga Award, in 2008, where his work HeartBreak One was given the Special Encouragement Award. His other work, Orz,  was chosen as a selected work in the same contest the following year. 
His first serial work, Attack on Titan, started in the monthly Bessatsu Shōnen Magazine in 2009. It won the Shōnen category of the 35th Kodansha Manga Award in 2011, and was nominated for both the 4th annual Manga Taishō award and the 16th annual Tezuka Osamu Cultural Prize. Soon Attack on Titan was adapted into an anime, and it gained many fans all over the world.
Men's culture magazine Brutus did a special issue on Attack on Titan that included a lengthy interview with Isayama, in which he talks about  how it feels to have produced an ultramega hit, how he came to be interested in manga, the characters he's created, and his thoughts on recent kaiju films, among a lot of other things.  
–Did you not dream about finding this kind of success back before starting out as a manga artist?
"I knew that making a living from drawing manga is extremely tough, so my dream back then was just to make enough to feed myself with my manga, even if it never became a big hit — let alone the idea of becoming a millionaire."
–Would you say part of you wished the world would be destroyed?
 "What, like, "Screw the world, let it all go to hell"? Yeah, I used to really think that quite a bit — like, I'd wonder what it would be like to live in a world without people, like in I Am Legend. Living wouldn't be so easy without the electricity and water infrastructure, though." 
–So you're saying you would be fine so long as that infrastructure kept working?
"I think I could actually pull it off so long as I have my living environment intact. I could probably easily live the life of a hermit if access from the outside world were cut off."
–Some people use ideas that they came up with back before becoming a manga artist. Did you come up with any ideas back when you were in school?
"I did think about what kind of story I would do if I were to get to do a manga series someday, but those ideas aren't something I use in my current work at all, and the notebooks I used for brainstorming are all sealed away in my parents' house.It is true, however, that I've always been drawn to protagonists who become strong through transforming, which might be a personal desire of mine." said Isayama.