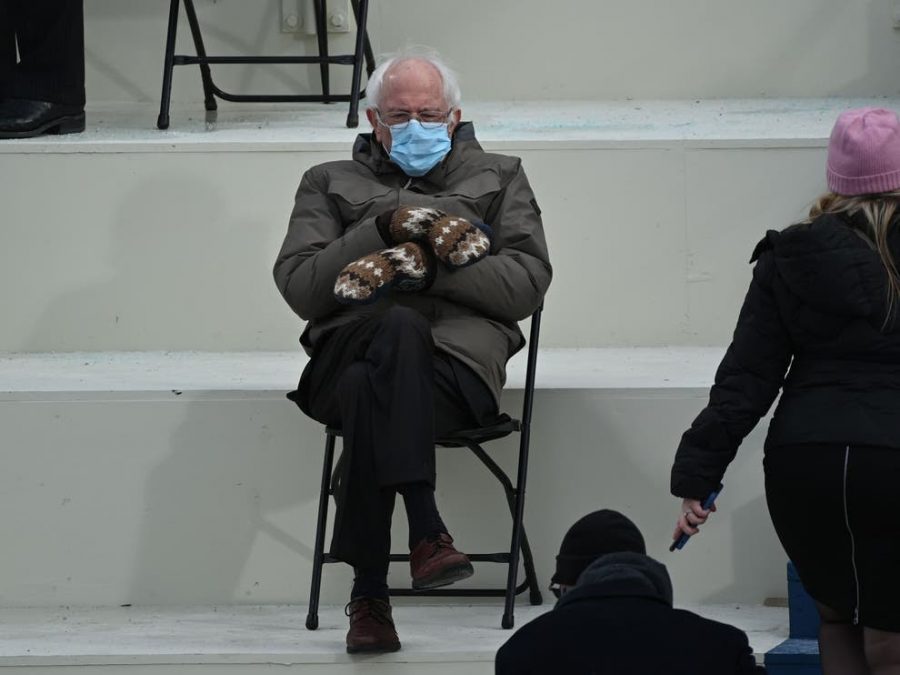 Last week, on January 20, the Inauguration for President Joe Biden took place. However, one could argue that people hardly took notice of Biden himself, as many different people went viral that day for things unrelated to Biden. Here are just some of the few events that the Internet talked about in great detail:
Monochromatic outfits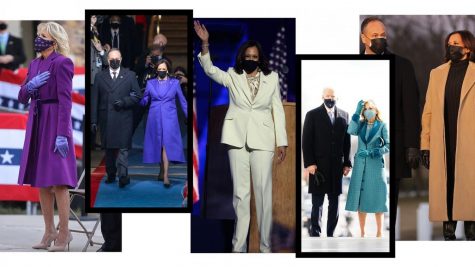 source: Harper's Bazaar 
One of the first things that stood out to Inauguration viewers on January 20 was the outfits. People were quick to notice how prominent women such as Former First Lady Michelle Obama, First Lady Jill Biden, and Vice President Kamala Harris all had matching monochromatic attire, specifically blue and purple outfits. The matching outfits were not a coincidence- according to marie claire, the women coordinated their outfits because "Purple is the color of loyalty, constancy to purpose, unswerving steadfastness to a cause. White, the emblem of purity, symbolizes the quality of our purpose; and gold, the color of light and life, is as the torch that guides our purpose, pure and unswerving". Not only does the color purple represent the Women's Suffrage Movement, but also signifies Bipartisanship, as a red and blue mix to create purple. 
Garth Brooks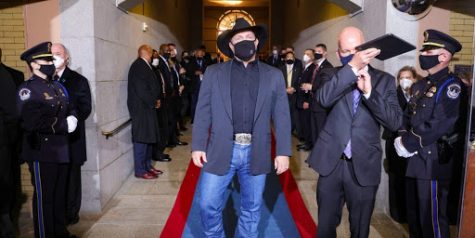 Republican country singer Garth Brooks made headlines on Inauguration Day, ranging from his casual outfit attire to the way he entered and exited the stage. Despite being the only Republican performing at the ceremony, an interview with the singer from Esquire points out that "It's reaching across, loving one another because that's what's going to get us through probably the most divided times that we have. I want the divided times to be behind us." Nonetheless, people were not afraid to make fun of Brooks for wearing jeans to a presidential ceremony and hugging government officials from both parties after his performance. Talk about an impression!
Jen Psaki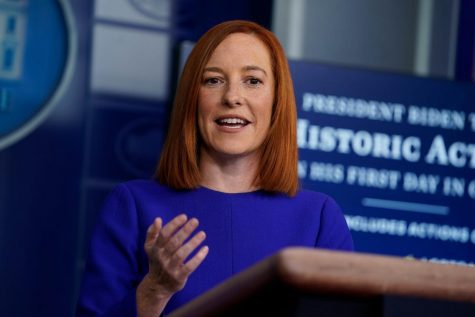 Jen Psaki, the new White House Press Secretary, left a lasting impression on many Americans on the night of the Inauguration. People were fast to point out how different Psaki was on her first night from former Press Secretary Sean Spicer. Her mission, when asked by AP Reporter Zeke Miller, is to "bring transparency and truth back to the government and to share the truth even when it's hard to hear". Since January 20, Psaki has continued her promise of sharing the truth and rebuilding trust back between the government and American citizens. 
Amanda Gorman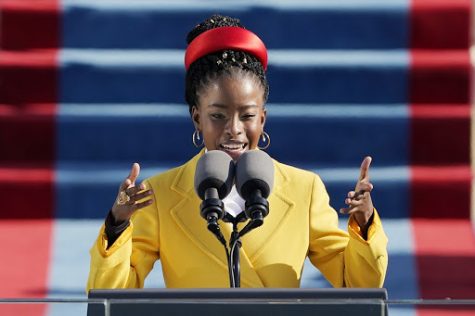 Amanda Gorman, a young African-American poet, wowed a lot of people on Wednesday night because of her poem, "The Hill We Climb". The poem talks about how she has come from being raised by a single mother to a Harvard graduate but also talks about how the country is rising from a period of dismal and despair to a time of unity and hope. Since her performance, she has now climbed from one thousand to over three million followers and has signed a contract with IMG models, according to People. If you would like to read the poem for yourself, here is a copy of the text provided by CNN. 
Bernie's mittens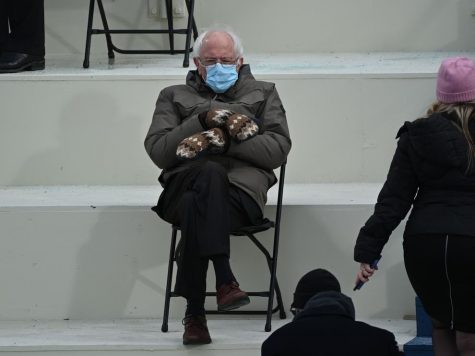 And the number one thing that people were talking about the night of the Inauguration was – you guessed it- Bernie Sanders! Some could even argue that Bernie got more attention than President Biden that night because this image was circulating on almost every social media platform imaginable. A picture of Senator Sanders, dressed in a winter jacket from Vermont-based company Burton, and mittens from a teacher in Vermont named Jen Ellis, went viral on Wednesday. Even though Sanders was not expecting to go viral, according to Reuters, he was able to raise millions for charities in Vermont by putting the image on the sweatshirt and having the clothing item sell out.