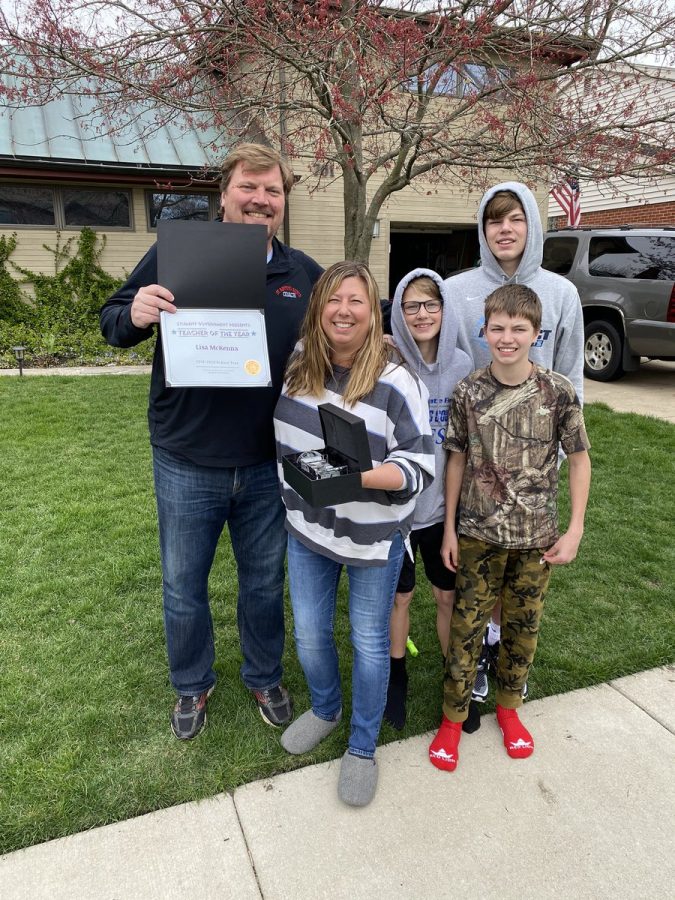 This year Science teacher Lisa McKenna has been chosen by students as the 2020 teacher of the year. McKenna is an Honors Biology and Anatomy & Physiology teacher, but in the past she has also taught Regular Biology, ECP and Regular Chemistry.
"This year was my 24th at Niles North, I taught part of a previous year at Grayslake High School," McKenna said. 
McKenna's favorite memory of her teaching career has been, "Winning teacher of the year is definitely on the top!  I love to see the little wins that students' have on a daily basis. Seeing students gain confidence throughout the year." 
Mckenna always wants students to take this away from her class by the time the year has ended.
"I hope that I inspire them to learn more about the world around them, learn that it is important to make mistakes, how important it is to listen to others – make connections, make the most of each day that you are given and make your presence felt," McKenna said.  "And I want them to know that I truly care about each and every one of them!!"
Here are some fun things about winner of teacher of the year Lisa McKenna: 
Her favorite movie is The Princess Bride.  
Her favorite book:  "I'm a big reader, I read a ton – can't say I have an absolute favorite – but one of my favorites is Can't Wait to Get to Heaven by Fannie Flagg." 
McKenna has had lots of other jobs while going to school; she has been a swim instructor, sales clerk at Land's End, and she worked at a temporary agency where she  filled in as a receptionist/secretary at a variety of businesses.
McKenna is a very  nature oriented person. She  loves animals. 
"Over the years we have had a variety of pets: frogs, toads, lizards, salamanders, dogs, cats, birds, guinea pigs, rabbits, ducks. I'm the mom that can't say no to a pet that my kids want to bring home (okay, maybe I draw the line at a tarantula – I don't like spiders)!"