Take One makes memorable music in Mexico

Vocal Jazz's Take One travelled to Puerto Vallarta, Mexico and brought people together through three performances last week. Not only did they entertain audiences, but they also helped the community around them.
Their first performance was organized for an elementary school with the sole purpose of entertaining the children and putting on a good show for them. Afterwards, Vocal Jazz spent their time making Valentines for them as well as donating supplies to their school. 
Their second performance occurred in a downtown area, where people crowded around to listen to them sing and dance. As they closed the show, they prepared to try their hardest for their last one. 
The third and final one took place at an area near the beach, El Malecón Puerto Vallarta. The sky was warm and bright and everyone was excited to perform. Without a doubt, it was a success. 
As they returned to Skokie,Take One's members  reflected on what the trip has done for them and the countless memories that they've made together in only a handful of days. 
"My biggest takeaway from this trip was learning how universal music is," senior singer Isaac Wan said. "Even though we were in a totally different country, our audience still grooved and danced to our music."
"The trip was very special to me because it reminded me of why I love performing and singing," senior Kylle Basillo said. "To some people, it might just seem like just another performance for Take One, but to others, it's something that they'd remember for a lifetime."
About the Writer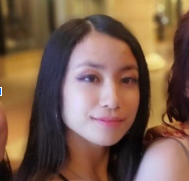 Britney Le, Reporter
Britney is a senior in Niles North who is currently working towards her future medical career. She loves to dance during her free time and is part of Auroris...