Chicago protest against CAA and NRC Acts in India
Thousands of Indian-Americans and several other human and civil rights organizations gathered in Chicago and other major US cities on January 26, the Republic Day of India to engage in a peaceful protest to demand a repeal of the Citizenship Amendment Act.
The protest was to demand the Indian democratic government to repeal the controversial Citizenship Amendment Act (CAA), along with the NRC, or the National Register of Citizens, which is a proposed bill that is soon to become a law. Both of these acts have been claimed to be unconstitutional and are looking to strip ordinary Indian residents of their citizenship.
Indian-American protestor Khaja Moizuddin describes the connection between the CAA and NRC in simple words: "The CAA is like giving a lifejacket to everyone except Muslims and Jews and then the NRC is like pushing everyone into the water to drown".
The NRC will ask everyone residing in India to prove that they are Indian by birth certificates and parents' birth certificates, rejecting their current documents, like passports, licenses, and voter IDs; if these documents are not turned in, the people of India will be stripped of their legal citizenship.
If the NRC turns into a national law, which it was already in the Indian state of Assam, it will exclude millions of people, since most people will not be able to produce the necessary documentation for citizenship. According to Al Jazeera, in Assam, nearly 2 million people have already been rendered stateless and could lose their citizenship immediately.
The CAA is a law that seeks to hasten the process of 6 certain minority groups receiving their citizenship in the select countries of Pakistan, Bangladesh, and Afghanistan. The minority groups which have been included are Hindus, Jains, Sikhs, Buddhists, Christians, and Parsis; but this act intentionally and surreptitiously leaves out just one minority group — Muslims.
Chicago protestors consisted of organizations such as the Indian American Muslim Council (IAMC), the Council of Islamic Organizations of Greater Chicago (CIOGC), many individual human rights activists, student groups and several others. Most of the speakers were college and university students that spoke out against the series of unjust laws passed by the government of India, although some community leaders and respected members of the Indian-American societies spoke up, as well.
This protest ran from approximately 1 to 3 p.m. on the frigid, snowy streets of Chicago, in front of the Indian Consulate, protestors joining in from all over the state of Illinois. This rally was held in front of the Tribune Tower in Chicago, and rallies such as this were also held in many major cities of the US including Houston, New York, Washington, Los Angeles, and Atlanta at around the same time.
But why here in the US? Well, although these illicit policies are being established in India, there is a large population of Indian-Americans here in Chicago and across the US — most of them worrying about the condition of their relatives and family members back home.
Although the country of India does have a constitution and is supposedly a democracy, it has reached the height of corruption, with extremist organizations, such as the far-right Hindu nationalist party known as the RSS (Rashtriya Swayamsevak Sangh) and its equally radical counterpart, the ruling BJP (Bharatiya Janata Party) predominating the 3 branches of government.
According to NPR.org, the RSS was founded nearly a century ago and has now accumulated more than 600 thousand members including the prime minister of India himself, Narendra Modi. The group believes that India should be a country that is completely and only for Hindus, although the largest population of Muslims are currently residents of India and not to mention the other common religions: Christianity, Sikhism, Buddhism, Jainism, etc.
The long-term goals of the RSS include ethnic cleansing the entire nation of every religion and culture except Hinduism and taking over many other countries that 'rightfully belong under India's rule' since Hinduism had once spread there. The correct term for this belief is "Akhand Bharat", or "undivided India", and it is similar to the idea of manifest destiny in the West.
This ideology has led to many different hate-crimes on people of different cultures and religious beliefs residing in India such as lynchings, explosions, and shootings, and according to SCMP, 97 percent of these hate-crimes have occurred after the election of prime minister Modi.
"The CAA introduces a religious element to a secular nation's citizenship laws…it does so in a manner that discriminates against Muslims," Illinois Senator Tammy Duckworth says responding to the current dilemma in India and protests taking place here in Chicago. "As your Senator, I will continue focusing on how we can strengthen the U.S.-India relationship as we work together on addressing issues related to religious freedom and human rights in India and around the world".
About the Contributor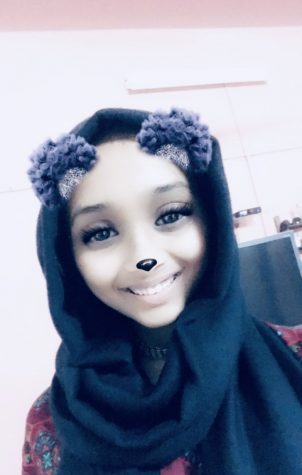 Sabha Fatima, Managing Editor
Sabha is a senior at NNHS. She is the Managing Editor for North Star News and the Niles North Journalism/News Production. Check out her articles in our...