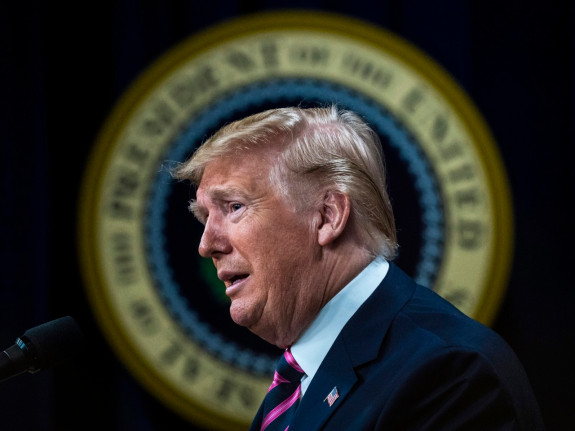 photo by Jabin Botsford & The Washington Post via Getty Images
Yesterday, Donald Trump was voted to be impeached by the House of Representatives, making him the third president ever in the history of the United States to ever be impeached, next to Andrew Johnson and William J. Clinton.
The votes fell almost perfectly with party beliefs; 229 Democrats and one Independent, Justin Amash (MI), voted for impeachment, while all 197 Republicans and two Democrats voted against impeachment.
However, it's looking like the impeachment won't get the 67 votes it needs from the Senate, as Republicans have a six-person advantage, with a 53-47 split.
The impeachment inquiry has had no sway on the general opinion of Trump, while the support of impeachment increased after the Ukraine scandal, a little under half of America wants Trump to be impeached. According to FiveThirtyEight, 42% of the population still support Trump, while 54% don't.
What seems more important to the general public about the impeachment is not actually him getting impeached, but a wake-up call of the current politics, the government, and what needs to be done in order to improve it.  
"If we do not act now, we would be derelict in our duty," House Speaker Nancy Pelosi said after delivering the results of the House vote.