Fem Club welcomes absolutely everyone
 Fem Club. We've all seen the posters, heard the announcements, walked by the fundraisers; but what is it? 
The short answer is, it's not a bunch of angry teenage girls spewing buzzwords left and right, ranting about their hatred of men on a Friday.
        Here's the long answer.
Fem (a shorthand term for feminism) Club, existing for just over a decade, is a dedicated group of student activists of all ages and levels of familiarity with feminism. Though the group is currently comprised of mostly young women and gender non-conforming individuals, they're set on recruiting more young men to join. 
"Everyone is welcome here!" Fem Club sponsor and Women and Gender Studies teacher Barbara Hoff said.
Fem Club is founded upon intersectional feminism. Fancy word alert! Don't worry, Fem Club is all about reaching understandings. 
Intersectionality is defined as a branch of feminism asserting how different aspects of social and political identity overlap–for example, race with gender. The group emphasizes empathy and respect as a means of understanding each other's perspectives, and working toward creating an atmosphere in which all bodies feel comfortable expressing themselves. 
 In the spirit of exchanging empathy, each week a member of the club presents on a topic of their choice as  the rest of the group listens and engages in discussion at the designated point to do so. Topics range from the objectification of women in the media, to sex worker's rights, to consent and healthy relationships. Though discussion is encouraged, it is completely acceptable to just listen, as Fem Club understands that new environments can be intimidating and talking isn't everyone's thing. 
However, Fem Club is not wholly discussion based. 
This year, Fem Club has taken the lead on the Pop-up Thrift raising money for Apna Ghar, an organization dedicated to providing holistic services and conducting advocacy across immigrant communities of Chicago to end gender violence. In coordination with WHO Club, Fashion Club, and Climate Change Club, Fem Club has been receiving and organizing clothing donations; the store opens up in the Student Commons on the 24th of September, and donations will be accepted until the 23rd. 
"We discuss and raise money for causes we care about, but we also do laid back things like collaging," fourth year member and senior Udoka Nwansi said. "The club really is student led and directed, meaning that if we want to have a craft day, or watch a movie pertaining to feminism, that's just what happens. It's all incredibly collaborative."
Need another reason to stop by? 
"The snacks," senior Kieran Mcari-Lawless said. "Oh the snacks. Hoff hooks us up every week, and we bring stuff too, whenever we can."
Fem Club meets in room 2120 every Friday. Come on by! They promise not to yell at you.
About the Writer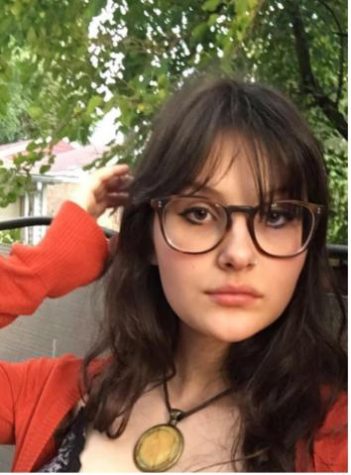 Lauren Sonnier, Reporter
Lauren Sonnier is a senior at Niles North, participating primarily in Varsity Debate and Fem Club. In her free time, she works as an intern at Response...