Niles North's Student Government is hosting a blood drive
Hang on for a minute...we're trying to find some more stories you might like.
           On October 31 during all periods in the Student Commons, Niles North's Student Government will be hosting a blood drive that will be open to anyone 16 and older.  Students who are 16 and 17 years old will need parental consent but are still eligible to donate blood. If you are interested in donating blood, you can sign up using this form, or during your lunch period outside the cafeteria on October 21 to October 25. If you do end up deciding to donate, you could receive a Vitalant charging cable.
           Sophomore Grace Murphy encouraged students by saying, "All eligible students should donate because this is the easiest way to save lives. Many people, with conditions such as cancer, anemia, or who have experienced trauma need blood in order to live. Giving the gift of blood is giving the gift of life." Murphy is the head of the Blood Drive Committee.
Senior Mayha Syed is planning to donate blood this year and marked how the experience is beneficial to her by saying, "I will continue to donate blood in the future because, again, I feel it is an amazing opportunity to help out and requires no effort."       
If you are unable to donate blood, Murphy marked the importance of spreading the word by saying, "Students (16+) are eligible to donate, but all students can help out by promoting the blood drive through social media. You can make an online post yourself or screenshot an email sent out by Ms. Benjamin containing information. Students without social media who still want to help promote blood drive can still help spread the word."
About the Writer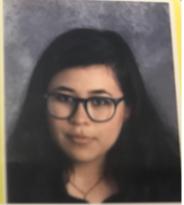 Juliana Peña, Reporter
Senior Juliana Peña is currently a student in Niles North's Journalism class.