2020 Presidential Candidates at a glance
Hang on for a minute...we're trying to find some more stories you might like.
This article will review just some of Democratic and Republican candidates that are running for President in 2020. The election will take place on November 3rd, 2020 and as of writing this there are just 624 days left in the Trump presidency. There is currently one republican running against President Trump and there are many contenders for the Democratic nominee.
Donald Trump
U.S. president; real estate developer; reality television star
Donald Trump is Currently the 45th President of the United States and again is running as a Republican Candidate for the 2020 presidential election on his platform of "making America great again" while focusing on reversing international arms deal, issues of climate change, and restricting immigration with building his border wall on the US and Mexico border. During his presidency he was investigated by the Special Counsel for colluding with Russia in the 2016 Presidential election.
William Weld
Former governor of Massachusetts; former federal prosecutor
William Weld who previously served as the 68th Governor of Massachusetts who recently announced his launch for a campaign to run for presidential election in 2020. Weld has lots of experience in the political field previously serving on the United States House Committee before becoming the United States Attorney for the District of Massachusetts and later, the United States Assistant Attorney General for the Criminal Division. As a member of the Republican party he will be the only other republican currently seeking office other than Trump in the 2020 election
Wayne Messam
Mayor of Miramar, Fla.; former college football champion
Democratic candidate Messam Is a former college football star who is currently running on a platform for gun control and getting rid of the student debt problem in the United States. If elected he would be the second black president in the history of the United States. He is currently the Mayor of Miramar Florida as the city's first black Mayor.
Bernie Sanders
Senator from Vermont; former congressman
After running in the 2016 election,  Democratic Senator Bernie Sanders is back and running for the 2020 election. Sanders is entering his 2020 Presidential campaign with plenty of resources being backed by $9.1 million dollars  which isn't as much as his previous campaign in 2016 where his team raised $237 million dollars. Bernie Sanders mainly runs on a platform of reversing economic inequality.
Elizabeth Warren
Senator from Massachusetts; former Harvard professor
US Senator Warren is running in the 2020 presidential election. Warren, a member of the Democratic party formed a exploratory Committee back in December of 2018. Warren is running on a platform of reversing income inequality and what she claims is an attack on the middle and lower class by the rich.
Marianne Williamson
Self-help author, new age lecturer
Democratic party member Marianne Williamson is a Lecturer and author with four New York Times bestselling books. Williamson is a well known political contributor with a reported $100,000 dollars she has donated to various political campaigns. Her success is well known with $1.1 Million dollars in reported book sales, she is one of the wealthier candidates running for office. Williamson is running on a platform of reversing climate change, improving health care, and government ethics reform. Her only past political experience comes from a political campaign for a seat in Congress but lost to California Representative Ted Lieu.
Andrew Yang
Former tech executive who founded an economic development nonprofit
Democrat party member Andrew Yang has never been in elected office but is well known in both the political world and the business world. Yang is the founder of Venture for America which is a 2 year program which teaches people how to become an entrepreneur and walks students through the ropes of how to launch a startup company. Yang is running on a platform of universal basic income and human centered capitalism. Back in november 2017 Yang launched a committee to run for President in 2020
Kamala Harris
Senator from California; former attorney general of California; former San Francisco district attorney
Kamala harris is one of the many women presidential candidates. Harris has been a Senator since 2017 representing California. As a member of the Democratic party Harris vows as president to focus on the "largest middle class tax cut in a generation". She previously served as the attorney general of california and the district attorney for San Francisco.
Kirsten Gillibrand
Senator from New York; former congresswoman Was once a congresswoman from a conservative House district who now has transformed herself into a self described  "progressive champion" as well as being one of the Senate's leading liberal voices. as a member of the democratic party she is running on a platform of women's equality and opportunity and the abolition and replacement of U.S. Immigration
Julian Castro
Former housing secretary; former mayor of San Antonio
Castro who has never won a position in elected office has announced his campaign for office in the 2020 Presidential election. If elected, Castro would be the first Hispanic President in the United States. As a member of the democratic party he previously served as the youngest member of former President Barack Obama's cabinet. He is running on a platform for supporting better medicare and for immigration reform.
Joseph Biden
Former vice president; former senator from Delaware
Joe Biden who previously ran for office two times before and previously served as the 47th Vice President of the United States under the Obama Presidency, has launched his campaign for the 2020 Presidential election as a member of the Democratic party. Biden is running his presidential platform on issues such as foreign policy and economic protections on lower class citizens and workers
About the Writer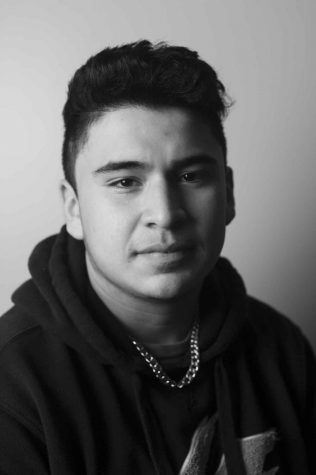 Eli Frohmann-Matthews, Head Political Correspondent
Eli Frohmann-Matthews is the Head Political Correspondent for North Star News. He is a senior, and this is his third year with North Star and his first...