James Blake assumes form in astute fourth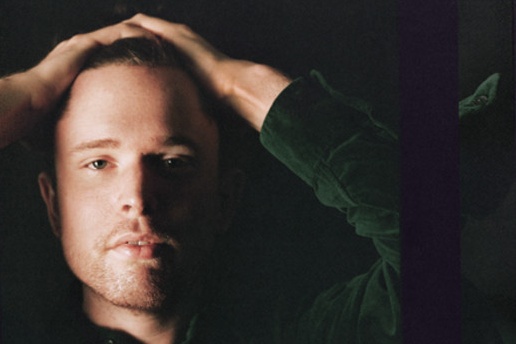 Hang on for a minute...we're trying to find some more stories you might like.
This past Friday, English musician James Blake released his fourth album Assume Form, a generally successful foray into new sonic and lyrical grounds.
A decade after the start of his career, Blake has established himself as one of the most forward-thinking artists of his time. This can be accredited to his deep understanding of conveying emotion, manifesting in both candid lyricism and a unique brand of minimalist melancholia constructed from rhythmic, sensual atmospheres.
Blake carved out a niche for himself in the early 2010s, and before long he became, in the words of The Ringer's Rob Harvilla, "your favorite rapper's favorite digital-poltergeist moper," rubbing shoulders with Beyoncé, Jay-Z, Frank Ocean, Vince Staples, Kendrick Lamar, and more.
While his prior three-album and six-EP oeuvre is defined by desolation — drawing both acclaim and dismissive labeling as "sad boy music" — Assume Form carries a unique subtext of personal development for Blake as both an artist and a person. As an artist, he has had ample collaborations with hip-hop, R&B, and electronic musicians over the past three years. As a person, he has been in a blossoming relationship with British actress/model Jameela Jamil.
In a sense, Blake's newest album assumes the form of a perfect snapshot of his current life state — that of his most sonically accessible and emotionally liberated album yet.
Perhaps critic Mark Fisher summarized Blake's idea of album-to-album growth almost eerily perfectly when he noted that listening to his works chronologically sounds like "hearing a ghost gradually assume material form". While Assume Form doesn't wholly disavow Blake's affinity for spacious mixes, it has a distinguished presence and energy.
The album's opening, the title track, is a mission statement. As Blake paints a portrait of escaping internal darkness and getting in touch with the world, gentle washes of piano and synth bass melt into apprehensive strings, mirroring the relief and anxiety of "assuming form". Gently developing over the song's five-minute runtime, the song emotionally climaxes in its outro, as Blake conveys the ultimate freedom he pursues with beautifully crooned rhetorical questions, including "Doesn't it get much clearer? Doesn't it seem connected? Doesn't it get you started? Doesn't it make you happier?"
At this point, Assume Form begins picking up energy derived straight from the hip-hop/R&B world. The mellowed-out "Mile High" features Travis Scott, who collaborated with Blake on his last album Astroworld. While his voice fits the instrumental well, the song is fully immersed in a lethargic groove ruminating on a limited number of ideas, which helps it to contrast with the subsequent "Tell Them", a lively banger that bounces on the underlying soul of featured singer Moses Sumney, who voice melts into instrumental and Blake's harmonies criminally well.
As Blake begins waxing more in-depth poetic, the album grows subdued, with the introspective "Into the Red", the double-perspective and double-language "Barefoot in the Park", and the floaty "Can't Believe the Way We Flow" forming an incredible synergy that vividly conveys pure euphoria in love.
"Barefoot in the Park" in particular stands out due to it being a duet between the English-singing Blake and Spanish singer Rosalía using her native language. Despite the language difference, the way their voices coalesce and the unified atmosphere they create makes this perhaps the album's strongest song.
While its one-dimensional, uneventful mix gives it a disposable quality, "Are You in Love?" signals a narrative turn, as a creeping insecurity deep inside Blake begins to distort his perception of his love. "Where's the Catch?", helmed by a marvelous André 3000 verse, continues this momentum as it lapses into calm ("I'll Come Too"), sinks into humility ("Power On"), builds into paranoia ("Don't Miss It"), and concludes with "Lullaby for My Insomniac", an ode to tomorrow.
James Blake's Assume Form is a respectable venture into uncharted territory, exemplifying Blake's affinity for artistic flexibility. While he doesn't have as tight a grip on his new sound as he could, how he's able to utilize it to paint the greater message of the album is definitely worth checking out.
7/10
Assume Form is now available to stream and purchase.
Featured image from Polydor Records; used in accordance to fair use guidelines
About the Writer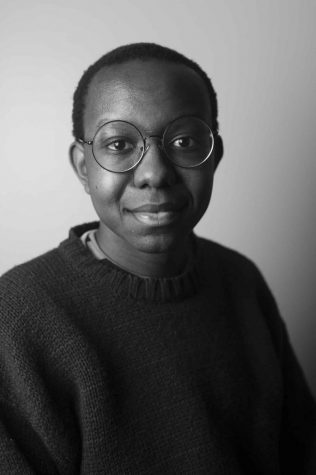 Sam Mwakasisi, Editor-in-Chief
Sam Mwakasisi is the Editor-in-Chief of North Star News. He is a senior, and this is his third year with North Star. He is involved in Film Club, Mental...