Concerning Amazon, the world's new biggest company
Hang on for a minute...we're trying to find some more stories you might like.
This past Monday, Amazon surpassed Microsoft to become the world's most valuable public company, a massive feat that opens a larger discussion regarding the growth of household-names corporations in regards to their ethics.
According to Dow Jones, Amazon's market value has recently exceeded $797 billion, surpassing Microsoft's $783 billion value to become the world's largest company by market capitalization.
This adds to its list of pre-existing honors that includes being the world's largest Internet company by revenue ($177.86 billion) and one of its most powerful technology corporations alongside Google, Facebook, and Apple.
According to Jason Zweig, Wall Street Journal columnist, in the over 90 years between 1926 and 2018, only 10 other companies have received this title — besides Microsoft, they include Apple, Exxon, Walmart, General Motors, and AT&T.
There's no denying that, with influence reaching as far as nearly half the nation, Amazon has an irreversible grip on American consumer culture — one that has proven itself to rival stalwart brick-and-mortar businesses in strength, and exemplifies a perhaps inconceivable level of growth.
However, it may also perhaps be difficult to detach from the now-common knowledge that has accumulated regarding the company.
Amazon now cannot be mentioned without a subconscious evoking of the speculations concerning the company's practices. Controversies over alleged treatment of workers (for reasons including low wages, insufficient job stability, and poor working conditions) alongside perceived compromises of privacy with its virtual assistant Alexa committing various blunders such as sending recordings of conversations to random people have created a dingy subtext that has come to people's horror and ambivalence alike.
Equally unnerving to many was the fact that these speculations coincided with the continuous success of Amazon's CEO and founder, Jeff Bezos, climaxing in his current title of the richest man in the world, with a net worth of around $150 billion. In a recent interview conducted in Washington, Bezos even indicated that the numerical representation of Amazon's growth, which may already come across like an inconceivable plethora of zeroes, is barely the last thing on his mind.
"[I] never spend any time thinking about the daily stock price; I don't," Bezos said.
However, as multi-faceted as this singular incident is, it's important to note that it's not isolated. When asked to judge the ethics of Amazon's controversies, Gizmodo's Daniel Kolitz reported that a large sum of experts, vilification did not occur en masse; surveying of Amazon's place in a grander dynamic, however, did.
"To call Amazon evil is to make the problem a moral problem," Lilly Irani, professor at UC San Diego, said. "Many of Amazon's tendencies, however, are not unique to the company, to tech, or to business."
"[Seeing Amazon as "something to be utterly despised and excluded" is] not the most helpful way to frame the problem…nor does it make sense to single out Amazon and not the litany of other large corporate actors that also frequently fail to uphold their part of the social contract," Shannon Vallor, professor at Santa Clara University, said.
If there's any main takeaway from the Amazon situation, it's that it's important to consider not only the practices of individual companies in the surveying of their success, but their significance in the scale of a wider system.
Featured image by Sam Mwakasisi; components from Amazon and 2bgr8STOCK
About the Writer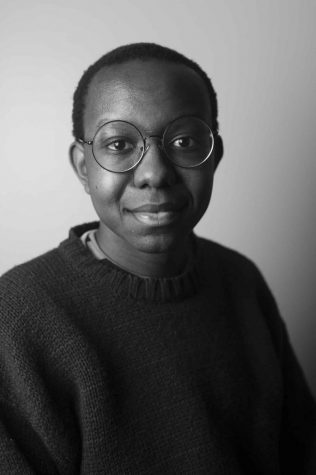 Sam Mwakasisi, Editor-in-Chief
Sam Mwakasisi is the Editor-in-Chief of North Star News. He is a senior, and this is his third year with North Star. He is involved in Film Club, Mental...