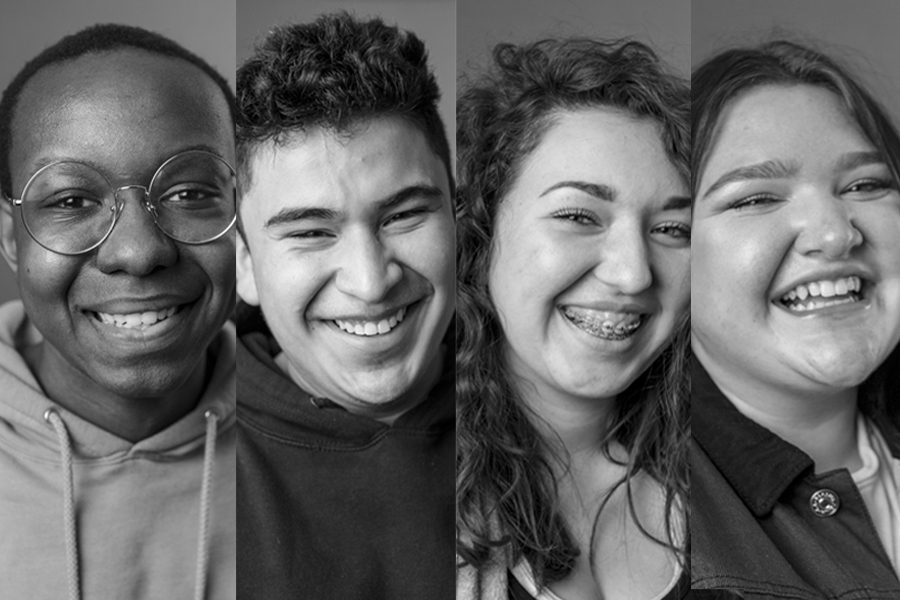 As the first semester of the 2018-19 Niles North school year begins to close, you may find that outside of glimpses of us seen in our online writing and video broadcasts, you may not fully know this year's staff as individuals, so here is a series of bios that best describe the interests and character of all current NSN staff members.
Sam Mwakasisi
Sam Mwakasisi is the Editor-in-Chief of North Star News. He is a senior in his third year with North Star. He is involved in multiple clubs including Film Club and Mental Health Education Club. He has a passion for creative expression, and hopes to study computer science in the future.
Eli Frohmann-Matthews
Eli Frohmann-Matthews is the Head Political Correspondent for NSN. He is a senior, and this is his third year with North Star and his first year with the News Production division. In his spare time he watches the news, listens to podcasts, and stays well-informed on current events.
Ellie Henderson
Ellie Henderson is the North Life Editor and Junior Producer for NSN. She is starting her second year with North Star and now writing for News Production and taking on a role as an Executive. She is in Relay For Life and AV Club as president, and also is involved in other clubs at NN.
Hannah Lizano
Hannah Lizano is the Senior Sports Editor of NSN, and in her first year with NSN. Within the North Star sphere, you may recognize her for the hype videos she has created for various sports such as varsity football. She is involved with Track and Field, Symphonic Winds, and Film Club. In her spare time she enjoys throwing shot put, weightlifting and recording videos of tumbling athletes.
We hope that these descriptions could give you additional insight behind the people who work hard every week to give you the news you care about.