808s & Heartbreak: 10 years later
Hang on for a minute...we're trying to find some more stories you might like.
On Nov. 24, 2008, Kanye West released his most challenging work yet, and one of the most divisive albums of its time. However, a decade later, it's more evident than ever that 808s & Heartbreak was not what the world of music wanted, but exactly what it needed.
What inspired the album?
With six Grammy Awards, two albums, and millions in sales to his name, Kanye West entered the year 2007 on the top of the world. In September of that year, he added a third album named Graduation to his decorated oeuvre, which would wind up in a publicized friendly sales competition against another album releasing on the same day, 50 Cent's Curtis.
West's album would emerge the victor, debuting at #1 on the Billboard 200, one spot above Curtis, and trumping its first-week numbers (691,000 units) by a very comfortable margin (957,000 units). Many took this as a sign of the end of the commercial norm of gangsta-rap machismo in hip-hop, and evidence that the genre was changing.
And change it did. But, like most great changes, it reflected a larger change within a person.
On Nov. 10, 2007, West's mother Donda passed away due to plastic surgery complications, and West ended a relationship with Alexis Phifer, a lover of five years and recent fiancé, mere months later. The combination of the blame he put on himself for his mother's death and the difficulty he had letting go of Phifer sent West's conscience into an emotional tailspin that he likened to "losing an arm and a leg and having to find a way to keep walking through it", with encroaching media doing little to help the matters.
This change in the trajectory of West's life manifested in a similar gear change for his craft. His anguish required a complete upheaval of his tried-and-true formulas in order to be properly conveyed, and resulted in 808s & Heartbreak.
What are the album's themes?
The album's artistic direction is summarized by its title, composed of two elements — cold electronics and raw humanity — put together not for juxtaposition, but for comparison.
Sound
This symbiosis reflects in the soundscapes of 808s. Its rhythms hinge just as much on the controlled sterility of the Roland TR-808 drum machine ("Heartless", "Say You Will") as they do the visceral spontaneity of live tribal drums ("Amazing", "Love Lockdown"). Its melodies incorporate strings ("Welcome to Heartbreak", "RoboCop") and piano ("Street Lights") alongside synthesizers used for both sterile and human atmospheres.
Its vocals range from computerized simulated choirs ("Say You Will", "Amazing") to untouched features (Kid Cudi on "Welcome to Heartbreak", Young Jeezy on "Amazing", Lil Wayne on "See You in My Nightmares"). The vocal gradient in between is populated with intentional blown-out distortion and/or explicit use of Auto-Tune, a technology oft derided by the contemporary music scene that West sought to redefine.
Lyrics
The lyrics of 808s prove as minimalist as its sounds, as it builds upon a technique West invented for Graduation that consisted of streamlining his verses down to their most straightforward forms after finding that the meanings of his more complex lyricism were lost on audiences.
The album's most recurring emotion is an existential longing, and this mostly manifests in a want of romantic companionship and a want of normalcy in the midst of celebrity. Most of the album deals with failed relationships, with admissions of guilt coexisting alongside dismissive grandeur. Moreover, loneliness pervades the lyrics of songs such as "Welcome to Heartbreak"
How did people respond to it?
808s & Heartbreak was designed as the truest and rawest expression of its artist, and as a result, the hip-hop scene of the time was a hung jury over the album's headstrong divergence from expectations. Many fans and rappers alike ridiculed West's work, writing it off as a throwaway or even an outright flop, while some decided to take the change with open arms.
"You gotta say, 'Hey, y'all, this is where I'm at,'" Common, rapper and friend of West, said. "For him to do an album called 808s & Heartbreak, you know that's where he is at this moment."
In the midst of this criticism, West was at peace knowing he had made a work that truly came from the heart, but saw the stubbornly conservative reactions as a microcosm of the genre's state.
"Hip-hop used to be about being fearless, and now it's all about being afraid," West said in a MTV interview shortly before the album's release. It used to be about standing out; now it's all about fitting in."
The domestic critical response proved far more abrasive than that of mainstream critics, who generally praised the album and applauded the payoff of West's boldness. 808s even fared well commercially; while it didn't get a #1 debut, it circulated around the Billboard 200's top spots for several months, and produced singles with such outstanding chart performance ("Love Lockdown", "Heartless") that you'd never think they left the whole world scratching their heads.
"This so should not work…yet 808s & Heartbreak is a triumph…far beyond West's comfort zone," Dan Cairns, writer for The Sunday Times, said.
What effect did it have?
Although it was initially divisive, 808s is now being celebrated as one of the most important releases of its time.
Not only did the album's success drive the final nail in the coffin of commercialized gangsta rap, its success even with a complete reinvention of West's sonic and lyrical priorities laid the blueprint for a new generation of artists to take similar risks once thought egregious, both in experimenting with worlds of electronic sound and incorporating more introspective and intimate subject matters.
Within the genre's stratosphere, these artists include Kid Cudi, Frank Ocean, Childish Gambino, Drake, B.o.B, and the Weeknd, but arguments have been made that 808s' influence reaches as far as the indie-based acts of Bon Iver and James Blake.
"[West] has one of the best ears in music, period," Drake said. "He knows how to utilize great sounds and great music."
"[West] is responsible for a lot of hip-hop being about the inside rather than the outside," Gambino said.
Some even began making early arguments for 808s solidifying a spot in the history books of music. Jake Paine of HipHopDX compared its sonic individuality to that of Dr. Dre's G-funk sound in contrast to the boom bap-oriented rap of the early 1990s, and Billboard senior editor Alex Gale likened West's move to Bob Dylan's decision to begin incorporate electric rock in contrast to his trademark folk style.
On its 10th anniversary, 808s & Heartbreak remains one of the most impressive and meaningful artistic statements music has had to offer in the decade between then and now. Its themes and techniques have been adopted so thoroughly that it'd be hard to imagine certain sectors of modern music if West never chose to take his proverbial quill to paper and write the coldest story ever told.
Featured image by Sam Mwakasisi; components used under fair use guidelines
About the Writer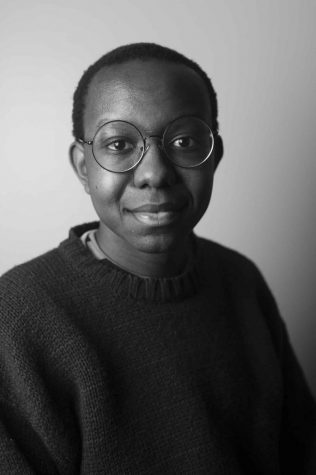 Sam Mwakasisi, Editor-in-Chief
Sam Mwakasisi is the Editor-in-Chief of North Star News. He is a senior, and this is his third year with North Star. He is involved in Film Club, Mental...