Kendrick Lamar's DAMN. wins Pulitzer Prize: Is it worth it?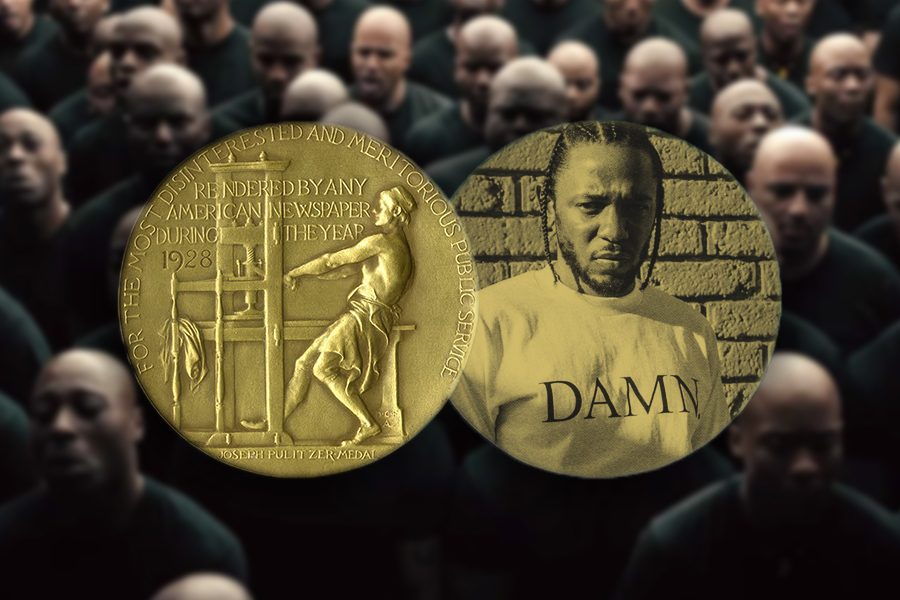 Kendrick Lamar. King Kendrick. Kung Fu Kenny. Cornrow Kenny. K-Dot. Mr. 1-5. Call him what you want, but you can't call him irrelevant, because just this week, his album DAMN. received the Pulitzer Prize for Music…and I'm still on the fence about it.
Wickedness or weakness? Love or lust? Living through fear or through rap? Playing it regularly or in reverse? It's been a year, almost to the day, since Kendrick Lamar first introduced the world to the cosmos of dizzying duality that is his fourth album, DAMN. Even though so much time has passed, it feels like just yesterday that people were vigorously clamoring to decipher his "sneak disses" on "The Heart Part 4" and "HUMBLE." or enthusiastically debating whether or not a Kendrick track featuring U2 would ever work.
This Monday, the winners of the 2018 Pulitzer Prizes were announced, DAMN. being the winner in the music category. Calling it an outlier would be an understatement; in an award category historically dominated by jazz and classical pieces, DAMN. is the first winner outside of those genres, in tandem making Lamar the first rapper to win. As per the official Pulitzer site, the award's board further described the album as "a virtuosic song collection unified by its vernacular authenticity and rhythmic dynamism that offers affecting vignettes capturing the complexity of modern African-American life."
Reactions to the news were interesting, to say the least.
There was certainly no shortage of celebration, with many seeing the win as one of many recent huge steps forward for hip-hop. Just last year, LL Cool J became the first rapper to receive the Kennedy Center Honors (a performing arts honor for a lifetime of American cultural contributions), and Jay-Z became the first rapper to be inducted into the Songwriters Hall of Fame. However, there were still opinions flying around accusing the win of being little more than compensation for an understated recognition.
Anyone who's been following Lamar knows that, even with his balancing of artistry and au courant-ness, awards have not come easy. At the 2014 Grammy Awards, he and his album good kid, m.A.A.d city were nominated for seven awards and came back empty-handed, with all of his hip-hop category nominations being swept by Macklemore and Ryan Lewis (alongside their album The Heist) in a decision derided even by Macklemore himself.
Lamar's subsequent albums, 2015's To Pimp a Butterfly and DAMN., admittedly did win big in the hip-hop category, but lost out on several main awards–most infamously, the Album of the Year award. TPAB lost to Taylor Swift's 1989 in a snub that has gone down in history as one of the most egregious in Grammy history, and DAMN. lost to Bruno Mars' 24K Magic.
Moreover, DAMN. isn't really unanimously labeled the magnum opus out of Lamar's oeuvre; that honor is usually bestowed to GKMC or TPAB. In fact, DAMN. is oft considered one of Lamar's weaker outputs on the front of it not being as conceptually rich. When I see the Pulitzer board's description and pull out phrases like "rhythmic dynamism" and "complexity of modern African-American life", my mind gravitates towards TPAB, as have many.
While GKMC's autobiographical slant worked inwardly towards Lamar, TPAB notably expressed itself outwardly as a cultural statement on the status of blacks in America. It even built itself on the same jazz that has so frequently won the award, for crying out loud. Perhaps if he was as respected as he is now when he released TPAB, it could've won a lot more. At this point, the question must be asked: is this win more about the album or the artist?
Ultimately, the Pulitzer Prize is far too prestigious an award to merely be dismissed as a makeup, and I'm still elated that Lamar has the honor of being the first rapper to win it under his belt. It seems a lot like the Pulitzer win is influenced less by DAMN. itself and a lot more by people finally picking up on Lamar's significance.
Featured image created by Sam Mwakasisi; images used in accordance with fair use guidelines
About the Writer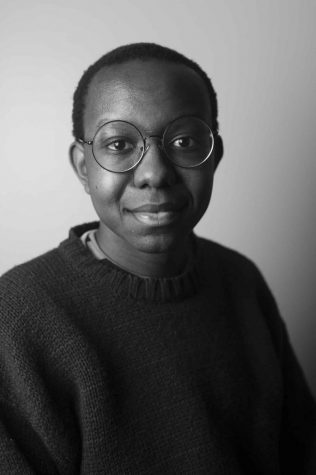 Sam Mwakasisi, Editor-in-Chief
Sam Mwakasisi is the Editor-in-Chief of North Star News. He is a senior, and this is his third year with North Star. He is involved in Film Club, Mental...