Book these events: Upcoming activities at the Skokie Public Library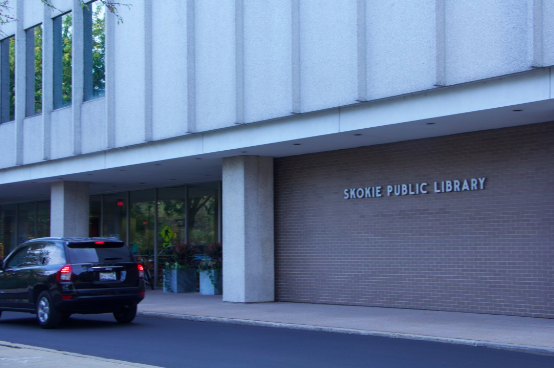 Hang on for a minute...we're trying to find some more stories you might like.
The Skokie Public Library always has fun activities going on, and the next few weeks sound especially interesting.
Starting it all off at 6:30 Wednesday night, Sept. 13, is a Meet-the-Author event starring Jason Reynolds, the author of one of our Summer Reading Books, All American Boys. But it's not all books. Movie nights are a weekly event, as well as knitting club, Photoshop classes, and other technology courses.
One of the more special events is a College Consultations workshop this Tuesday at 4 p.m. Library staff will be available to review applications and help with financial aid. "I'm going to take advantage of this opportunity," Yukta Parikh, senior, said. "College apps are a struggle. I could use some help."
Zoe Figert-Kerl, senior, agreed. "The more resources, the better. I could use an extra pair of eyes on my college essay."
October kicks off with a showing of Get Out in light of the spooky theme of the month. The scariness is interrupted later in the month by a Library Boogie Dance Party, but the Halloween spirit thrives on the 31st with a Halloween parade.
Also on Halloween, staff will be available to do zombie and gore makeup, so if you're ready to spook your friends, this is the way to go! "I really want to see Get Out," Syed Shah, senior, commented. "I love Halloween. I can't wait to see the makeup they do."
Halloween also marks the end of scheduled library events, but that doesn't mean they stop happening! Make sure to check their calendar on the website or pick up a flyer at the Youth Center.