Boys' swimming and diving makes a splash with titles and broken records
Hang on for a minute...we're trying to find some more stories you might like.
Niles North is no stranger to success in a multitude of fields, and athletics is certainly one of the most prominent. A huge reminder of this emerged recently as our school's boys' swimming and diving team rode an impressive wave of success.
Through sports, our school has managed to hold our own and make a name for itself within the Central Suburban League, and it's no little league; it's been described by the school's official athletic site as "one of the most prestigious and competitive interscholastic high school athletic leagues in the state of Illinois", so it's no joke and truly requires pure prowess and skill to succeed in the conference. Success has been achieved through a variety of different sports, but history was made recently in boys' swimming/diving. To give a quick rundown of the team's amazing feats, several student athletes on the team qualified for the state finals, Mitchell Mages broke another school record while placing seventh in breaststroke, and senior Max Royzen won the diving state title, becoming the first swimming and diving champion from Niles North in history.
[perfectpullquote align="right" cite="" link="" color="" class="" size=""]"We strive to teach our students the power of success through humility, and perseverance through challenges, obstacles, and defeat."[/perfectpullquote]
Also, the team as a whole finished 11th out of the 48 qualifying teams, had several first place finishes, and set numerous brand new records for both school and pool. Alongside the team's joint achievements, coaches Seth Orlove and Joe Wilson were recognized as the sectional coaches of the year, and individual student athletes also achieved considerable success. Furthermore, the relay team (composed of Ethan Lee, Jared Brown, Anthony Zagorov, and Mitchell Mages) finished fourth at their state competition, simultaneously setting a new school record. "It has been a special season for our swimmers and divers," Brett Bildstein, athletic director for the school, said.
The team didn't achieve all of this magically; they worked hard for it and earned it. Like with all teams, the swimming and diving team runs and functions on a rigid work ethic and copious amounts of dedication, focus, and contribution from the students, which can bring individual challenges that are just as daunting, especially such as balancing athletic work with academic work. "It definitely takes a lot of work, but I think when diving and swimming [are] so important to our athletes, we find a way to do it," Max Royzen, senior and state diving champion, said.
This same tenacity and persistence is what Niles North's athletics have been about since the beginning, and it's something that is important for success not just in athletes, but all students and people in general; that constant push is what truly creates great things. "Through intentional teaching and positive reinforcement, we strive to teach our students the power of success through humility, and perseverance through challenges, obstacles, and defeat," the athletic site said.
There's no doubt that this season has gone down in history for Niles North, and hopefully we can expect more feats like these from both our boys' swimming/diving team and other sports teams in the future.
About the Writer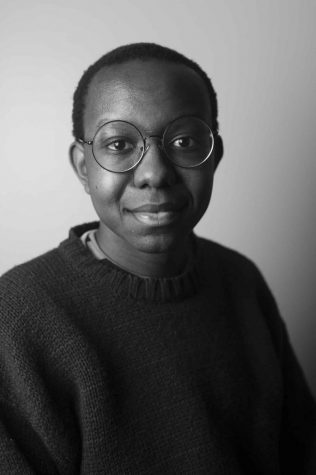 Sam Mwakasisi, Editor-in-Chief
Sam Mwakasisi is the Editor-in-Chief of North Star News. He is a senior, and this is his third year with North Star. He is involved in Film Club, Mental...