2017 Coming Together in Skokie: The fascinating facets of Chinese culture
Hang on for a minute...we're trying to find some more stories you might like.
Diversity: it's what makes the world go round, what makes the world so interesting, and what helps bring different parts of the human race together through the multitude of cultures encompassing it. Even without addressing this in a broad manner, Skokie stands as one of the most diverse places in all of Chicagoland. To honor this, it hosts an annual celebration of a different culture to help celebrate, kindle understanding for, and appreciate the melting pot that exists in the Skokie/Niles Township area, and this year's celebrations are just around the corner.
"Coming Together seeks to build knowledge of and appreciation for the diversity represented in Skokie and Niles Township," the program's official site says. Since its inception in 2010, it has spotlighted cultures such as Latino/Hispanic, Assyrian, Greek, Filipino, and Korean. This year, they're focusing on Chinese culture, one of the oldest and most influential cultures in the world. The event consists of a series of smaller events from January to April 2017, although the crux of the events occur during February and March. The events will generally appeal to audiences of all ages, although target audiences will range from younger to more mature depending on the nature of the event.
To fully capture the essence of Chinese culture, the events will have a wide range that touches base on different mediums all related to the culture, dealing with themes such as identity and self-acceptance that are applied to historical examples, modern-day examples, and fictional examples. There are a number of books that have been selected for discussions in the coming months, including award-winning books American Born Chinese, finalist for the 2006 National Book Award, and Where the Mountain Meets the Moon, recipient of a 2010 Newbery Honor award. "Books erase bias, they make the uncommon everyday, and the mundane exotic," Grace Lin, author of Where the Mountain Meets the Moon, said. "A book makes all cultures universal."
Additionally, Coming Together will host musical performances and screenings of Chinese-related films such as Kung Fu Panda 3, Shaolin Soccer, and The Last Emperor. "Coming Together in Skokie and Niles Township encompasses an area rich in diversity," the Coming Together Committee said. "This exciting mixture of cultures offers an opportunity to build knowledge, awareness and appreciation for all of our neighbors."
The events are generally free and will take place at a number of different locations, including the Lincolnwood, Skokie, Morton Grove, and Niles Public Libraries, as well as Oakton Community College, the Niles Township ELL Parent Center, and our very own District 219 high schools. Gene Luen Yang, author of American Born Chinese, will be stopping by right here at Niles North at 10:45 a.m. on March 14, 2017.
The 2017 Coming Together festivities will provide a great opportunity for people to celebrate and learn about Chinese culture and all of its facets, as well as how they can be applied to all of us individually and further the idea of unity that we, not as a school but as a community, so constantly strive and rally for. Be sure to be on the lookout for exciting Coming Together events, and visit the official site here for more information.
Images used in featured image from Wikipedia, Hachette Book Group, Coming Together, Pinterest, and the Chicago Tribune
About the Writer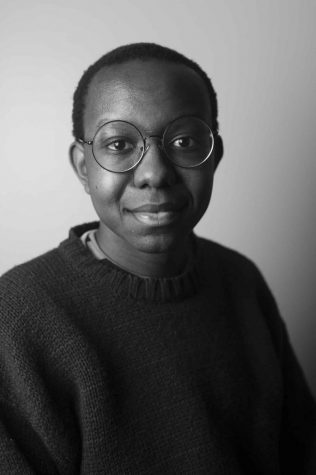 Sam Mwakasisi, Editor-in-Chief
Sam Mwakasisi is the Editor-in-Chief of North Star News. He is a senior, and this is his third year with North Star. He is involved in Film Club, Mental...