Fall Job Fair: The sunny days end, the money days begin
Hang on for a minute...we're trying to find some more stories you might like.
The last remnants of summer are beginning to wither away as fall is starting to arrive, with the sun's warmth fading as sweater weather begins to roll in.  There are many things to look forward to in the upcoming fall season, such as the multitude of shortened and non-attendance days this month, and the fact that the holiday season is imminent. Additionally, now could be a better time than ever to take action if you're thinking about making a quick buck.
The Fall Job Fair is one of two events hosted by the Youth Job Center that works with employers wishing to fill their seasonal positions. The Youth Job Center is a nonprofit agency local to Evanston with a goal of helping people from the age of 14-25 that are seeking jobs. This event promises to work with participants aged 16 and up to help employers fill their open positions for the holiday season. The event also wants to help participants work on their resumé skills and interviewing skills. "We equip young people with the skills and confidence they need to get a job and pursue a career," the Youth Job Center's website said. "Together we are creating a stronger community, one job at a time."
There is a large variety of employers participating in the Fair that includes Best Buy, Burlington Coat Factory, Cinemark Theaters, Forever 21, the Home Depot, Jewel, Macy's, Mariano's, Misericordia, Starbucks, TJ Maxx, UPS, Valli Produce, and Walmart. The event will consist of impromptu interviews with the employers with possibilities of on-site applications, so first impressions are everything. The age limit for hiring changes from employer to employer. Best Buy, Cinemark, Jewel, Mariano's, and Valli Produce begin hiring employees at the age of 16, while the remaining employers begin hiring at the age of 18. However, if you're a sophomore or junior and you're thinking about working for Macy's, you're in luck–Macy's usually lowers their minimum age to 16 around the holiday season.
High school is a very important crossroads when it comes to finding open doors into potential careers, and with a school that has so many available resources, events like these are great chances to get a foot in the door. "As the future can be a confusing maze of tangled career paths, we are preparing students now for the unknown," Lisa Edelson, coordinator of the Education to Careers program, said. "There are ways to figure out what career direction to take and, at the same time, prepare you to succeed in any career."
It's never too early to start pursuing a job. Although it seems like there's a lot of pressure in high school, and your teenage years in general, to set the trajectory for your life, the Fall Job Fair could be your door into several good opportunities. It can also serve as a great exercise for your business skills. "You may not decide on a career path during high school, but your work-based learning experiences will give you knowledge about the skills and attitudes employers require," Edelson said. "You may find just the right career or you may find out what you definitely don't want to do as a career."
The Fall Job Fair will take place on Oct. 11, 2016, from 3:30 p.m. to 6:30 p.m, at the Levy Senior Center in Evanston, IL. It is advised not to come any later than 6 p.m., and it is also advised to bring a resumé and dress in appropriate attire for interviewing.
About the Writer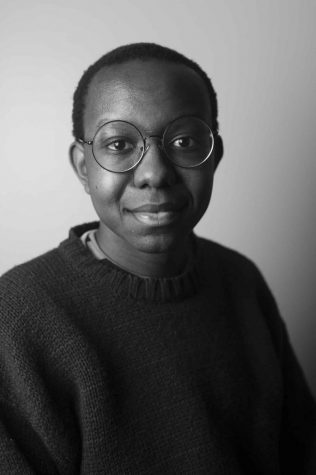 Sam Mwakasisi, Editor-in-Chief
Sam Mwakasisi is the Editor-in-Chief of North Star News. He is a senior, and this is his third year with North Star. He is involved in Film Club, Mental...