What makes a good teacher: Connecting with your inner student
Hang on for a minute...we're trying to find some more stories you might like.
Teachers. They support your learning, act as authority figures to look up to, and influence you as a person every day. They all work hard for their students because they want to see them prospering and succeeding. There are clearly some factors that separate good teachers from bad teachers in students' minds, and one of them stands out above all.
[perfectpullquote align="right" cite="" link="" color="" class="" size=""]
"I think we are ALL human beings, and the teachers who are most successful in connecting with their students keep that foremost in their minds," Renee Scott, teacher and yearbook adviser, said.
[/perfectpullquote]
One of the biggest goals of any teacher is to connect with their peers to ensure success, and to establish strong relationships with students. Teachers that make notable impressions on their students are more likely to be remembered for who they were and what they stood for down the line by those same students. It's not as easy for a teacher to engage a class when their authority is the only thing that shines through; creating an environment for people to feel comfortable in is an extremely important part of a teacher's job. This is especially true considering Niles North is an extremely diverse school and a melting pot bustling with students from different races, cultures, and ethnic groups. A student's personality is one of the first things a teacher gets to know about them before they put any grades in the gradebook.
This connection can bring out some similarities between teachers and students. For example, teachers at their core were students just like you, and they're marked by years of experience that they have had that can pass onto their own students, for a sense of nostalgia that brings the teacher closer to the student's level. "You always have to remember the teenage you and that helps you bridge the span of years between you and your students," Scott said. "It's crucial for us as teachers to really listen to our students, to take the time to hear their concerns and let them know that, once upon a time, we may have had those same feelings too." In the words of Walt Disney, "adults are only kids grown up, anyway."
Additionally, there have been other people that have pondered upon this same idea. Studies have been conducted about the connection between teachers and students, and there is one in particular that was performed by the newspaper Education Week. In the study, a group of students was given two tests, while a group of teachers was made to rate each student's skills and guess how many questions they would get correct on the tests. The results of the study showed that the student's personalities did not affect their performances on the test. However, they did affect their teachers' judgment of their abilities. This is important because it shows how students' personalities can impact their teachers' thoughts on them, sometimes without them even realizing it.
Teachers can be seen as standing on pedestals that you have to look up to, but it's in the best of times that teachers try their best to lower that pedestal and make themselves as accessible as possible to their pupils. At one point in time, your teachers were standing in the same shoes as you were. In the end, teachers and students could be not so different after all.
About the Contributors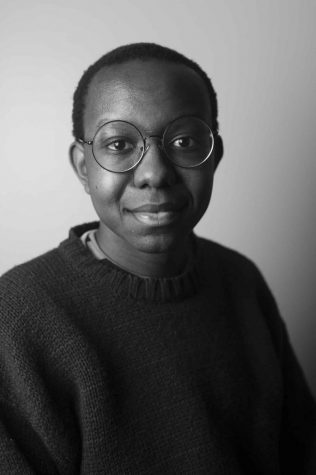 Sam Mwakasisi, Editor-in-Chief
Sam Mwakasisi is the Editor-in-Chief of North Star News. He is a senior, and this is his third year with North Star. He is involved in Film Club, Mental...